.Kayleigh McEnany, who is co-host of "Outnumbered" destroyed left-leaning news channels with massive ratings according to the July report.
"Outnumbered" which airs at noon daily ranked in the top 10 for the month and outpaced every show on MSNBC and CNN except for "The Rachel Maddow Show."
In the noon slot, both MSNBC's "Andrea Mitchell Reports" and CNN's "Inside Politics" were tripled by "Outnumbered."
Clips from McEnany offering her take on current events from the show are regularly reported on by Fox News.
One clip today was shared in an article titled, "McEnany on China's threats after Pelosi's Taiwan visit: 'This didn't happen in a vacuum'"
Fox News reported that McEnany said that China practicing live-fire military drills around Taiwan happened because they perceive Joe Biden as a weak commander-in-chief.
McEnany also referenced a "fantastic" op-ed from Senator Tom Cotton (R-AR) where he noted that previous visits to Taiwan by himself and other American officials did not trigger such a response from the Chinese Communist Party. 
"This didn't happen in isolation, it didn't happen in a vacuum. This happened because of a weak commander-in-chief."
"You look at what's happening across the world, North Korea, you can name any number of countries shooting off missiles."
"Afghanistan, none of that happened in isolation. It happened because of concrete decision-making. I would argue too, the invasion of Ukraine happened on [Biden's] watch for a reason." 
"Why is it happening now? In September, President Biden was asked about Nancy Pelosi going and he said two sentences that meant everything: the military thinks it's not a good idea right now, but I don't know what the status of it is.'"
"That said everything that Xi Jinping needed to hear. Weakness, weakness, weakness from a commander-in-chief who just doesn't exhibit strength."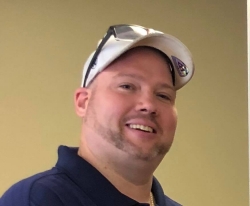 Latest posts by David Caron
(see all)