Surveillance video from a Miami, Florida home shows a mom grabbing and cocking a pistol while apparently not wearing any pants in order to stop an armed home invasion.
The homeowner, 26-year-old Ansley Pacheco, grabs her pistol and cocks it in her bedroom. She heads to the door and tells them not to shoot because her 7-year old son was in there.
"My worry was my husband and my son. Honestly, I wasn't scared, I wasn't even (inaudible), it's just my reaction was to get the gun and to defend. They could have killed me, they could have killed my son, they were shooting right over his head, they didn't care," Pacheco told 7 News Miami.
The robbers rushed the house when the gate was opened to let a guest into the driveway and stole watches and jewels from the group, fired and ran. Ansley's husband, Daniel Pacheco shot at the invaders as they sped off in a getaway vehicle.
The mom said that "Everybody got onto the ground. My son just stayed there on the couch," she said, referring to her 7-year-old son. "I grabbed him, and I ran straight to the bathroom" and she said one of the armed subjects discharged his firearm.
"He started shooting at me," she said. "They shot at me about seven times, six, seven times" and showed the bullet holes throughout the house. The family said they have no idea who the robbers could be and they remain at large.
Reporter Sheldon Fox said on Twitter, "Miami-Dade Police say their robbery unit is investigating this home invasion. A mother took us through her house and showed us where she said more than a half-dozen bullets were fired in her direction with her 7 yr-old son and others inside."
Miami-Dade Police say their robbery unit is investigating this home invasion. A mother took us through her house and showed us where she said more than a half-dozen bullets were fired in her direction with her 7 yr-old son and others inside. @wsvn #Exclusive pic.twitter.com/LpaopxGBjY

— Sheldon Fox-7 News (@fox_sheldon) October 20, 2020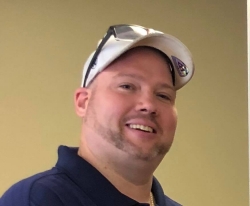 Latest posts by David Caron
(see all)