Arizona GOP State Sen Michelle Ugenti-Rita, who is running for Secretary of State, is out as the chairman of the Senate Government Committee and she appeared to take a shot at the audit in her resignation letter.
It noted by AZ Capitol Times reporter Nathan Brown that there has been "some public conflict between her and the committee's vice chairwoman (Kelly) Townsend over election bills."
Last month, Ugenti-Rita had a bitter response after former President Donald Trump endorsed her primary opponent and GOP State Rep. Mark Finchem in the Secretary of State race.
As we reported:
President Donald Trump's endorsement of Mark Finchem isn't surprising. Finchem is concerned because the audit he has based his entire candidacy on has been grossly mismanaged and is now a disaster.
In order for Mr. Finchem to resuscitate his struggling singularly focused campaign he has no choice, but to rollout Mr. Trump's endorsement. In the 2020 election, I received more votes in my district than any other Republican, including President Trump because my strong, reliable conservative record is what voters want.
I support, campaigned and voted for President Trump, he unfortunately lost Arizona and lost Maricopa county. The only person who can beat the Democrat is me. If we want to put a Republican in the Secretary of State's office, who can restore confidence and integrity in our elections and prevent fraud the choice is clear, I am the only candidate that can win the general election and deliver for the people of Arizona."
In July, Townsend suggested that Ugenti-Rita should resign and accused her of "violating her oath" after a dustup involving a Gateway Pundit reporter at a TPUSA event where Ugenti-Rita was booed of the stage.
Ugenti-Rita said in her resignation letter that her "longstanding commitment to advancing real election integrity legislation" is what "drives" her.
The letter doesn't state a reason, but this comes after some public conflict between her and the committee's vice chairwoman Townsend over election bills. Ugenti-Rita has also been critical of the audit.

— Nathan Brown (@NateBrownNews) October 1, 2021
Finchem has been leading a petition to convince his fellow legislators to perform an audit of Pima County, the second largest county in Arizona.
The petition had 20,000 signatures as of Wednesday, with Finchem hoping to get to 50,000 by the end of this week.
We now have 20k signatures to #AuditPimaCounty. We need 500k signatures. Can you get us to 50k by the end of this week? The Democrats are terrified of a Pima County Audit. SIGN: https://t.co/dZcOUXGzZg

— Mark Finchem for AZ Secretary of State (@RealMarkFinchem) September 30, 2021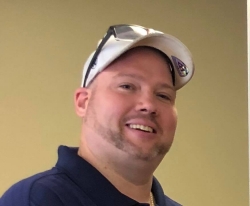 Latest posts by David Caron
(see all)