MyPillow CEO Mike Lindell as well as the CEOs of other companies that are providing help to fight against the Coronavirus appeared today at the Daily Press Briefing, coming from the Rose Garden again.
He gave a speech where he praised God and President Trump's election saying "God gave us grace on November 8, 2016, to change the course we were on. God had been taken out of our schools and lives, a nation had turned its back on God. I encourage you to use this time at home to get back in the word. Read our Bible"
MyPillow has been making masks after answering the "president's call" and donating them to hospitals throughout the country.
It has now been reported that CNN cut away from the briefing when Lindell came up to speak.
CNN cuts away from the coronavirus task force press conference when My Pillow's Mike Lindell gets up to speak about how his company repurposed its factories to produce N95 masks
CNN cuts away from the coronavirus task force press conference when My Pillow's Mike Lindell gets up to speak about how his company repurposed its factories to produce N95 masks pic.twitter.com/atpVElzfYH

— Daily Caller (@DailyCaller) March 30, 2020
Many left-wing Twitter users were in an uproar over Trump letting him speak, including Samantha Bee, who said unironically, "My Pillow is now making highly absorbent pillows so you can cry yourself to sleep after watching this press conference."
My Pillow is now making highly absorbent pillows so you can cry yourself to sleep after watching this press conference.

— Full Frontal (@FullFrontalSamB) March 30, 2020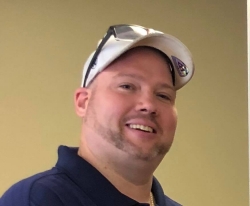 Latest posts by David Caron
(see all)