Two weeks ago, the Montgomery County Public School Board of Education in Maryland voted to begin bringing some students back into classrooms starting on March 1.
MCPS students have remained in extended virtual instruction since schools originally shuttered last March, even though seventy percent of U.S. students have returned to some in-person instruction.
Hundreds of Montgomery County parents and students came out for a rally on Saturday in front of the MCPS headquarters urging them to stick to the reopening plan.
This evening, however, Montgomery County teachers held a car picket and rally in front of the MCPS headquarters asking for the plan to be modified or replaced.
The members of the Montgomery County Education Association (MCEA) are demanding that the MCPS Board of Education consider equitable solutions for the safe reopening of schools.
February 23, 2021
The MCEA claims that the MCPS plan requires "more space, more people, and more resources than are now available," and has inadequate safety measures for students and educators so as a result, the association took a vote of no confidence in the plan.
MCEA members are demanding that MCPS adhere to CDC guidelines regarding the physical reopening of school buildings, implement a contact tracing and testing program, and provide all employees the opportunity to be fully vaccinated before a return to in-person instruction.
The group also calls for a building reopening plan for the adequate staffing of all instructional models, particularly those that directly serve black and brown students, and students impacted by poverty, without diminishing access to staff and services that supplement required direct instruction.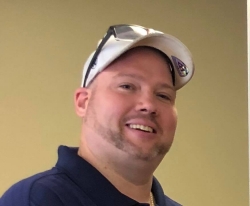 Latest posts by David Caron
(see all)