U.S. House Rep Marjorie Taylor Greene (R-GA) continued to make her disdain known for the mask mandate that have been reinstated by House Speaker Nancy Pelosi (D-CA).
Today, Greene tweeted a video where she mocked the mandate by setting up a "COVID Checkpoint Charlie," which consisted of a rope and stanchion.
Greene had two individuals, one man and one woman wearing masks, stand on one side while she whispered to them from the other side that "Hey, over here, there's no COVID, where you won't get arrested if you take your mask off, would you like to come in?"
Gesturing to the side they were standing on, Greene pointed out, "Okay, that's the House side, where Nancy Pelosi will have you arrested."
"This is the Senate side," Greene noted, gesturing to her side as she pulled the rope back so they could enter, which they did and removed their masks.
Someone can also be heard asking, "Seriously?" It is unclear who said that, however.
COVID Checkpoint Charlie pic.twitter.com/YGGeVa9S8X

— Marjorie Taylor Greene 🇺🇸 (@mtgreenee) July 30, 2021
Checkpoint Charlie was the most famous crossing point between East and West Germany at the Berlin Wall that served as a designated a crossing point for members of the Allied armed forces.
Previously, we reported:
A group of House Republicans revolted against the mask mandate re-instituted by House Speaker Nancy Pelosi (D-CA) today by invading the Senate Floor, where masks are still optional, in protest.
U.S. House Rep Barry Lowdermilk (R-GA) said of the protest today that crossing back into the "Socialist controlled" House from the Senate, where masking is voluntary, was like crossing the DMZ (Deplorable Mask Zone).
U.S. House Rep Kat Cammack (R-FL) shared a bulletin that was given to her yesterday and signed by the U.S. Capitol Chief of Police.
In the bulletin, it states that the Office of Attending Physician (OAP) advised that Congress follow the CDC guidance to require mask wearing in interior space.
Cammack stated, "In today's edition of Pelosi's abuse of power, Capitol Police have been directed to arrest staff and visitors to comply with her mask mandate for vaccinated individuals."
"For Members, they advise not arresting but 'reporting Members to SAA for their failure to comply,' Cammack lamented.
U.S. House Rep Marjorie Taylor Greene (R-GA) quote tweeted Cammack and declared, "This is hysterical unprecedented abuse of power!!! VACATE THE CHAIR NOW!!! #WeWillNotComply"
Video shared by Greene showed the group of House Republicans heading to the Senate floor.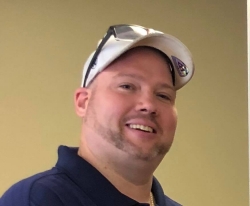 Latest posts by David Caron
(see all)