Yesterday, MyPillow's CEO Mike Lindell spoke at the White House press conference held in the Rose Garden by President Trump. There were many who criticized the decision by the president and CNN even cut away when he spoke.
Lindell took it all in stride though, tweeting out a positive message.
It was an honor to be part of the coronavirus briefing today at the
White House
with our great president
Donald Trump
!
It was an honor to be part of the coronavirus briefing today at the @WhiteHouse with our great president @realDonaldTrump! https://t.co/2RdDEhOkZf

— Mike Lindell (@realMikeLindell) March 30, 2020
An hour and a half later, the MyPillow page retweeted Lindell's tweet with an even simpler, positive message, an American flag emoji.
March 31, 2020
Lindell, who is the chair of the Trump 2020 campaign in Minnesota, recently mentioned that he was "strongly thinking" about running for Governor of Minnesota and Politico published an article titled, 'Trump has been nudging MyPillow CEO Mike Lindell to run for office' after his appearance yesterday.
According to the Politico article, Lindell has told associates that the president is encouraging him to run for governor of Minnesota in 2022, to "keep Minnesota red beyond" the 2020 race, according to a person with direct knowledge of his comments.
Trump told him that "he really wants me to run," according to the source, who spoke with Lindell in late February soon after the MyPillow CEO's conversation with Trump in the White House.
Lindell attended CPAC at that time, where he posted a picture on Instagram of himself with Trump at the White House. "We will make Minnesota great again!" he wrote in the caption.
He also did an interview with Gary Franchi and The Next News Network in which he talked about his addiction and how overcoming that led him to where he is today politically and spiritually.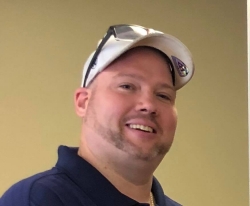 Latest posts by David Caron
(see all)