The National School Board Association has hung Attorney General Merrick Garland "out to dry" as Washington Free Beacon's Noah Pollack put it with a letter to its members apologizing for the controversy a letter sent to President Joe Biden created.
A report from the Washington Free Beacon yesterday indicated that the National School Board Association's president and CEO sent the letter to Biden on Sept. 29 without approval from the organization's board.
As Pollack noted, Garland has to testify before Senate Judiciary Committee next week and that letter will do him no favors.
In the letter, the School Board Association stated that they are engaged in a formal review and will announce specific improvements in the future to ensure nothing like that happens again.
AG Garland has to testify before Senate Judiciary Cmte next week. This is going to make it all the more excruciating — NSBA just hung him out to dry.

— Noah Pollak (@NoahPollak) October 23, 2021
Garland already faced stiff questioning yesterday from U.S. House Rep Jim Jordan (R-OH), among others, as we reported yesterday:
Attorney General Merrick Garland is testifying at a House Judiciary Committee hearing this morning dedicated to oversight of the Justice Department.
The testimony comes at a time when the agency is in the middle of several high-profile cases and controversies including his recent memo to Justice Department employees about intervening in incidents of violence or intimidation targeting state and local school board officials
U.S. House Rep Jim Jordan (R-OH) tweeted a clip of himself grilling Garland over the memo as he asked what "evidence" he had to support a claim that was made in the first sentence.
In the memo, Garland wrote, "Citing an increase in harassment, intimidation and threats of violence against school board members, teachers and workers in our nation's public schools, today Attorney General Merrick B. Garland directed the FBI and U.S. Attorneys' Offices to meet in the next 30 days with federal, state, Tribal, territorial and local law enforcement leaders to discuss strategies for addressing this disturbing trend."
Jordan asked, "When did you review the data regarding this so-called uptick?"
"So I read the letter and we have been seeing over time threats…" Garland responded before Jordan interrupted him and exclaimed, "Woah, woah, woah."
Jordan questioned, "So you read the letter, that's your source?" Garland replied, "Let me be clear, this is not a prosecution or an investigation."
Again, Jordan interrupted as Garland refused to directly answer his clarifying question and he wonder incredulously, "Is there some study, some effort, some investigation someone did that said there's been a disturbing uptick or you just take the word of the national school board association?"
"Well the national school board, which represents thousands of school boards and school board members. When we read in the newspapers reports of threats of violence, when that is in the the context of threats of violence…" Garland explained.
Jordan dismissed the claims by again repeating that "The source for this memo was the school board letter."
Judiciary Committee Chair Jerry Nadler (D-NY) then shut down Jordan by announcing that his time had expired.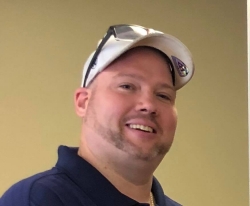 Latest posts by David Caron
(see all)