NBC reported earlier that the White House tradition of unveiling the predecessor's portrait in the East room won't happen while President Trump is in office. While they said that both parties were in agreement on the matter, they blamed Trump specifically for attacking former President Obama.
The article said that Trump was unconcerned about shunning yet another presidential custom, and he has attacked Obama to an extent no other president has done to a predecessor. And it also claims that most recently he's made unfounded accusations that Obama committed an unspecified crime.
About Obama's unwillingness to attend, they simply said that Obama, for his part, has no interest in participating in the post-presidency rite of passage so long as Trump is in office, according to their sources.
From the article:
Official White House portraits are separate from the presidential portraits that hang in the National Portrait Gallery in Washington, where the Obamas' were unveiled in February 2018.
The process for the White House portraits begins near the end of a president's term or soon after, and it takes a few years to complete.
After the president and the first lady select an artist, the privately funded White House Historical Association negotiates a contract that includes a confidentiality agreement so the artist's identity and details of the portrait are kept secret. Stewart McLaurin, the association's president, said in February 2017 that the organization was in discussions with the Obamas about their portraits.
The Obamas subsequently selected an artist, and a contract was finalized in early 2017, according to people familiar with the matter. But the process stalled there, they said.
Trump supporter James Woods offered up a different opinion on the matter, saying "Finally! Obama makes a decision that is good for America…"
Finally! Obama makes a decision that is good for America… https://t.co/1u3KFBwGZg

— James Woods (@RealJamesWoods) May 19, 2020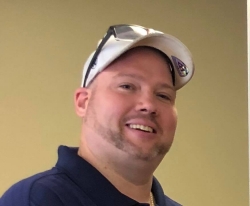 Latest posts by David Caron
(see all)