R&B singer Macy Gray and her band recently attempted to wear "Free Brittney Griner" shirts while performing on NBC's "Today" show.
The keyboardist for the Grammy-nominated R&B singer/songwriter, Billy Wes, told reporters on Thursday that he was told by "Today" staff that he had to turn his T-shirt "inside out" during the group's performance.
After the performance, reporters caught up with Gray as well and she weighed in on the situation.
Gray said when asked about how she felt about the T-shirt being obscured, "I'm just praying for her. That really bummed me out today. That really made me sad."
When a follow-up question was asked to Gray on if she felt as though former President Donald Trump could have secured Griner's release if he was still in office, Gray sidestepped the political question.
Gray simply responded, "I just hope they do something about it." 
Brittney Griner's wife, Cherelle Griner, that Joe Biden wrote a letter back to Brittney Griner following a handwritten note from Brittney Griner that was delivered to the White House on Monday.
Cherelle Griner added she was grateful to the Biden administration for "exhausting all efforts" to bring Brittney Griner home and noted that the Biden administration is the first Brittney Griner ever voted for.
Brittney Griner in the note, "I'm terrified I might be here forever. On the 4th of July, our family normally honors the service of those who fought for our freedom, including my father, who is a Vietnam War veteran."
"It hurts thinking about how I usually celebrate this day because freedom means something completely different to me this year," Brittney Griner added.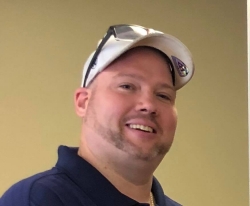 Latest posts by David Caron
(see all)