A new book "The Luckiest Man: Life With John McCain," is scheduled to be released tomorrow. The book is written by Mark Salter, who was the late Senator's closest aide for 18 years and collaborated with him on seven books.
Making news is an excerpt where he claims that in 1993, McCain gave now President Trump the cold shoulder outside the Senate.
According to Axios, "Trump waited to buttonhole him. McCain walked briskly past the casino owner, pretending not to notice as Trump tried to get his attention. Frustrated, Trump shouted after him, 'I gave money to your campaign.' Looking over his shoulder, McCain yelled back, 'Oh yeah? See what that will get you.'"
Salter also claims in the book that when Trump disparaging McCain as "not a war hero," Salter called the senator "and cussed prolifically as I condemned Trump's character, intelligence, and appearance.
"McCain advised me to take it easy. 'All he did was get people to talk about what a hero I am all weekend. That's not my problem, it's his,'" according to Salter.
McCain has been a topic of discussion at today's Senate Judiciary Confirmation Hearing for Judge Amy Coney Barrett to the Supreme Court.
Two John McCain references so far in this hearing as Democrats highlight his big "no" vote on repealing Obamacare in the summer of 2017.

— Andrew Desiderio (@AndrewDesiderio) October 12, 2020
Democrats have highlighted his "no" vote on repealing Obamacare in the summer of 2017. He gave a thumbs down and received applause from Democrats at the time.
America First Delaware Senate candidate Lauren Witzke lamented, "You would think John McCain was Christ himself listening to these Democrats praise him. Remember when they called him the devil in 2008?"
You would think John McCain was Christ himself listening to these Democrats praise him. Remember when they called him the devil in 2008?

— Lauren Witzke (@LaurenWitzkeDE) October 12, 2020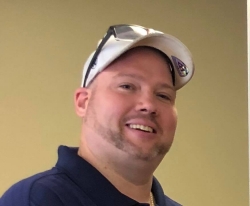 Latest posts by David Caron
(see all)