Today, President Trump wished "all" a "Happy Columbus Day" on social media. He also issued a proclamation that "calls upon the people of the United States to observe this day with appropriate ceremonies and activities."
HAPPY COLUMBUS DAY TO ALL!

— Donald J. Trump (@realDonaldTrump) October 12, 2020
In the proclamation, Trump also said that "Sadly, in recent years, radical activists have sought to undermine Christopher Columbus's legacy."
"These extremists seek to replace discussion of his vast contributions with talk of failings, his discoveries with atrocities, and his achievements with transgressions," he continued.
Trump lauded the contribution of Italian Americans, saying that for them, "Christopher Columbus represents one of the first of many immeasurable contributions of Italy to American history."
"As a native of Genoa, Columbus inspired early immigrants to carry forth their rich Italian heritage to the New World. Today, the United States benefits from the warmth and generosity of nearly 17 million Italian Americans, whose love of family and country strengthen the fabric of our Nation. For our beautiful Italian American communities — and Americans of every background –Columbus remains a legendary figure," he proclaimed.
Destruction of Columbus statues occurred over the summer as part of the George Floyd protests, including one that we reported on in a park in Richmond.
Trump addressed his role in putting an end to that, although Portland protesters still brazenly took a pair of statues down last night.
"This June, I signed an Executive Order to ensure that any person or group destroying or vandalizing a Federal monument, memorial, or statue is prosecuted to the fullest extent of the law," Trump stated.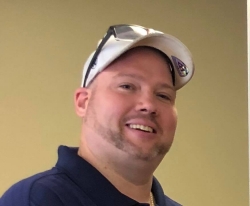 Latest posts by David Caron
(see all)