A new Florida governor poll shows that despite the best efforts of the Democrats, Ron DeSantis is dominating all of his potential opponents ahead of the November election.
According to the Saint Leo University Poll, more than half of respondents (58.8%) say they approve of the job DeSantis is doing.
That percentage is a slight increase from polling in the fall when 56.4% said DeSantis was doing a good job.
Frank Orlando, director of the polling institute said, "As long as the governor's approval ratings remain in the upper 50s (percentage), it's hard to see him losing in 2022, which promises to be a strong year for Republicans nationwide."
In terms of potential matchups against Democrats in November, DeSantis was chosen by over 48% of respondents versus all three possible opponents.
None of his potential opponents were able to break 33% in the poll, with Charlie Crist coming in at 32.8%, Annette Taddeo at 29.6%, and Nikki Fried at a dismal 27%.
"Due to increased name ID, it's important to look at the percentage of respondents supporting the incumbent. Being close to 50 percent in all three of the races means that he is in relatively powerful position moving forward, but we should expect tightening once the Dems pick their nominee," Orlando explained.
Orlando also noted about DeSantis, "While he gets lots of national attention for provoking the ire of liberals on things like masking, it doesn't seem to hurt him in Florida, and in fact continues to raise his national profile."
An August 2021 poll inexplicably showed DeSantis trailing Crist, while maintaining only a slight advantage over Fried.
Many, including Juanita Broaddrick, were not very convinced about the results of that poll.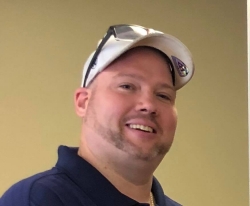 Latest posts by David Caron
(see all)