A recent poll conducted by Florida-based firm St. Pete Polls, found that 45 percent of voters said they would vote for former Gov. and current U.S. House Rep Charlie Crist (D-FL) in a theoretical head-to-head matchup with Republican Gov. Ron DeSantis, while only 44 percent said they would back the current governor.
Crist is running to get his former job back, as well as Florida's top statewide elected Democrat, Agriculture Commissioner Nikki Fried, who still trailed DeSantis but was close in the poll.
Democrat strategist Jack Cocciarella, who is in charge of the "Remove Ron" Twitter handle, touted the poll in a tweet where he declared, "We will remove Ron."
Juanita Broaddrick remained unconvinced by the poll and responded to Cocciarella, "Bulls**t. But you go ahead and believe those polls that had Gillum winning. Dream on."
😂😂😂😂😂 Bullshit. But you go ahead and believe those polls that had Gillum winning. Dream on. https://t.co/yQm3Vc5PQD

— Juanita Broaddrick (@atensnut) August 4, 2021
In the final poll before the 2018 gubernatorial election, St. Pete Polls had former Democratic nominee Andrew Gillum ahead 50%-45%.
In fact, three other polls had Gillum ahead by at least four percentage points, with only the Trafalgar Group giving DeSantis the edge by three percentage points.
DeSantis ended up winning by less than half a percent, ultimately.
Speculation is that DeSantis' poll numbers might be slipping due to scrutiny over his handling of the pandemic amid a surge from the Delta variant of COVID-19 cases and hospitalizations in the state.
Earlier, we reported:
Although it goes without saying, we and most Americans take Covid-19 seriously. But freedoms are important, and so is free speech and secure border. The Democrats seem to have their priorities all mixed up. In our view though, they know exactly what they are doing and what damage they are causing.
Sometimes through the White House Press Secretary Jen Psaki, the Biden/Harris regime has been trying to blame Florida and the Republican Governor Ron DeSantis in part for the more recent Covid surge that includes the "Delta variant".
Ron DeSantis defends himself and says he's done everything required such as provide access to vaccines and other things. DeSantis hasn't had the same levels of strictness as many other states, especially blue states. Florida, being a large key state, is now under scrutiny. DeSantis isn't having it and recently pushed back against Biden's open borders, and especially how it pertains to Covid-19.
"Joe Biden has taken to himself to try to single out Florida over Covid. This is a guy who ran for president saying he was going to "shut down the virus". What has he done? He's imported more virus from around the world by having a wide-open southern border."
Gov. Ron DeSantis (R-FL) complains that "Joe Biden has taken to himself to try to single out Florida over COVID." pic.twitter.com/mntBxHkzrH

— The Recount (@therecount) August 4, 2021
He continued in the clip above: "why don't you do your job? Why don't you get this border secure, and until you do that, I don't want to hear a blip about Covid from you, thank you". The people near Governor DeSantis in the clip erupted with cheers and clapping.
It remains to be seen how the general population feels completely about all this. There is already speculation about mail-in voting that will possibly help the Democrats again in 2022, and Republicans in red and swing states better act now if they don't want that to happen again.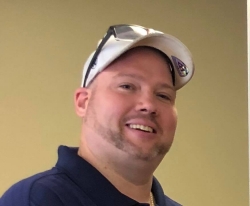 Latest posts by David Caron
(see all)