Nick Sandmann, the Kentucky teenager whose 2019 face-off with a Native American activist in Washington went viral has fired attorney Lin Wood, who went to bat for the teen when mainstream media outlets were dumping on him.
Sandmann has won a pair of lawsuits already and still has multiple lawsuits left that he is fighting that accuse media companies like The New York Times Inc and CBS News Inc of inaccurately portraying the stand-off at the Lincoln Memorial on the day of a large anti-abortion protest.
In an affidavit included in the court filings, Sandmann said, "I have ended my lawyer-client relationship with Mr. Wood and no longer wish to be represented by him," and he continues to be represented by Kentucky-based lawyer Todd McMurtry.
Sandmann recently tweeted out a post by Wood that suggested Sandmann would "abandon" him because of earlier social media posts in which Wood suggested former Vice President Mike Pence engaged in "treason" and could "face execution by firing squad" for formally recognizing the election victory of President Joe Biden.
In the Telegram post , Wood said that his comments about Pence were "rhetorical hyperbole."
January 25, 2021
Although Sandmann wore a Make America Great Again hat at the March for Life where the incident occurred, after the Jan. 6 Capitol siege, Sandmann appeared to turn his back on the president.
"I love much of what Trump has done but I'm placing a lot of blame on him for letting a march that he advertised turn into this utter embarrassment," Sandmann said at the time in a tweet that got ratioed.
I love much of what Trump has done but I'm placing a lot of blame on him for letting a march that he advertised turn into this utter embarrassment.

— Nicholas Sandmann (@N1ckSandmann) January 7, 2021
Sandmann had previously tweeted against Wood as well earlier this month when he shared one of Wood's social media posts about Pence and wrote: "I'm sorry but what the hell."
After Scott Greer called him out for his lack of loyalty, he quote tweeted Greer and said, "Your definition of loyalty is equivalent to being blackmailed to support something that I disagree with. True loyalty involves criticism when necessary."
Your definition of loyalty is equivalent to being blackmailed to support something that I disagree with.

True loyalty involves criticism when necessary. https://t.co/fFqkhffWNW

— Nicholas Sandmann (@N1ckSandmann) January 2, 2021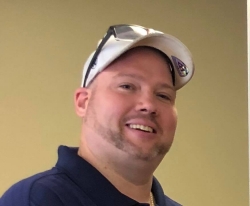 Latest posts by David Caron
(see all)