U.S. House Rep Stacey Plaskett (D-VI), one of the House managers at the impeachment trial of former President Trump, accused his lawyers of racism for playing clips from the riots that took place last summer in cities throughout America.
The mainstream media have been gushing over Plaskett, who is in her fourth term representing the US Virgin Islands' at-large congressional district, according to her House webpage.
Because she represents a US territory rather than a state, Plaskett is not able to cast votes on the House floor and she couldn't vote to impeach Trump when the full House took that step in January.
Before Plaskett was elected to Congress, she served as assistant district attorney for the Bronx District Attorney's Office and as senior counsel at the US Department of Justice, so she has prior prosecutorial experience.
"The defense council put a lot of videos out in their defense, playing clip after clip of Black women talking about fighting for a cause or an issue or a policy," Plaskett claimed today during her five minute rebuttal.
"It was not lost on me as so many of them were people of color, and women, Black women. Black women like myself who are sick and tired of being sick and tired for our children. Your children," Plaskett continued.
Earlier in the day, Trump's defense attorneys spent a great deal of their closing arguments accusing Democrats of hypocrisy over their support of last summer's riots that totaled up $2b in property damage and injured more than 2,000 police officers.
In doing so, his team played video footage of the riots, zeroing in on what NPR called "the relatively rare instances of violence and looting that occurred during the demonstrations."
"This summer things happened that were violent, but there were also things that gave some of us Black women great comfort. Seeing Amish people from Pennsylvania standing up with us. Members of Congress fighting up with us and so I thought we were past that. I think maybe we're not," Plaskett added.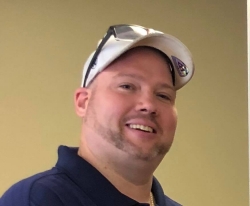 Latest posts by David Caron
(see all)