The slight Biden-Dem uptick may be in Jeopardy. As left-wing media outlets dream of holding the U.S. House in the mid terms, Republicans cling to takeover hopes. In our speculative opinion, the Biden Administration timed the student loan bailout for federal debt holders just in time for a spike in Democrat numbers.
Things were going swimmingly for Democrats. Debt ridden college students praised the Biden freebie that other taxpayers will pay. Stocks were recently up big and oil prices had been moderating recently.
Last week however, Fed Chairman Jerome Powell took the punch bowl away with hawkish comments about interest rates. Meanwhile oil started to resume its upward trend right around the time stock indexes did a 180.
This could serve as a fast distraction for wayward swing voters happy about owing less but still paying more at the pump while their investments plummet. Time will tell how Democrat and Biden numbers continue to trend medium term.
Monday's market action isn't the direction the White House wants to see. As of our last check, crude oil was up nearly 3%, flirting close to the $100 a barrel level again. The Nasdaq was down over 1%, continuing an even larger drop from last Friday.
See below: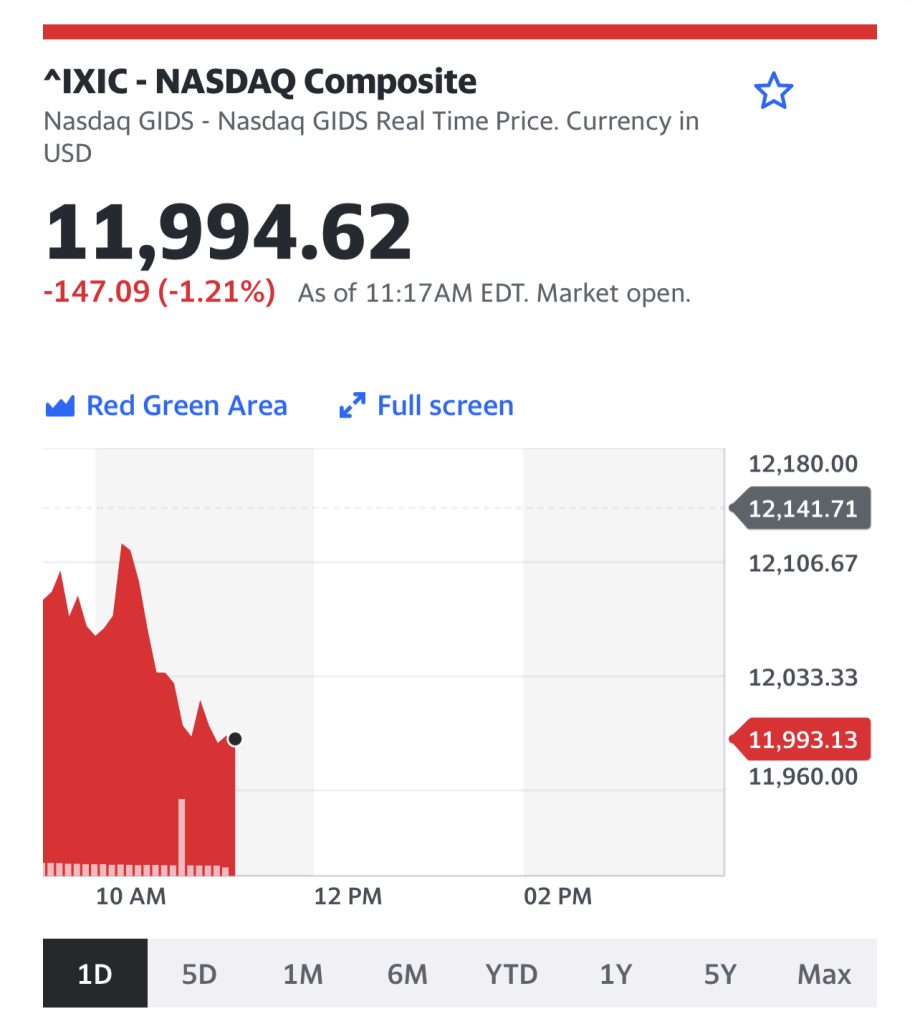 The week has only just begin, and Dems will have to realign their kitty laser pointer to see what narrative to push next in our view.
Disclaimer: market prices are subject to change at any time. Seek a professional financial advisor for advice on said topic.
Latest posts by Ian MacDonald
(see all)