In a press release today, the Department of Homeland Security (DHS) announced that they will terminate border barrier contracts in Laredo and the Rio Grande Valley.
Additionally, the press release stated that "the administration continues to call on Congress to cancel remaining border wall funding and instead fund smarter border security measures, like border technology and modernization of land ports of entry, that are proven to be more effective at improving safety and security at the border."  
"Until and unless Congress cancels those funds, the law requires DHS to use the funds consistent with their appropriated purpose, and beginning environmental planning activities is part of the Department's plan to do so," the press release added.
Press release: pic.twitter.com/fp4Y8YBrBt

— Bill Melugin (@BillFOXLA) October 8, 2021
U.S. Sen Shelley Moore Capito (R-WV), the senior Republican on the homeland defense appropriations committee, said yesterday, "It's obvious we have an open border."
"I've talked to (Alejandro) Mayorkas … the administration, they didn't have a plan. They keep throwing their hands up saying, 'This is somebody else's fault' … there is no plan," Capito added.
Breitbart reported:
Capito's "open borders" warnings were echoed by several other Senators at the press conference.
"It's very clear – the message down there is 'This is an open border,'" said Sen. John Hoeven (R-ND).
"Joe Biden and Kamala Harris have handed control of the agenda and immigration over to the radical open-borders, extreme left," said Sen. Ted Cruz (R-TX). "Their radical open-border policies trumps any desire to combat COVID and it is dangerous."
"While they say we do not have an open border, the entire country is watching what's happening on our southern border," said Sen. James Lankford (R-OK).
The "open borders" talking point is an easy way for the GOP Senators to appeal to their base voters, noted Mark Krikorian, the director of the Center for Immigration Studies. But, he said, "they're not confronting the [pocketbook] tension between their voters and the donors on immigration … They're simply responding to the easiest, most obvious outrages that the administration is perpetrating, It's the path of least resistance."
For example, migration steers job investment away from heartland states by delivering many foreign workers to the coasts where coastal investors prefer to create jobs. The impact of cheap-labor migration on investors' job-creation plans is highlighted by a report at an economic research site, SSTI.org.
The report shows late-stage venture capital investments are concentrated in the states where investors and their new workers — legal and illegal migrants — prefer to live. For example, in the last three months of 2020, investors made investment deals worth roughly $2,028 per person in California, $936 per person in New York, $167 per person in Pennsylvania, $128 per person in Ohio, $52 per person in Kentucky — and 55 cents per person in West Virginia, which is ranked among the poorest states in the union.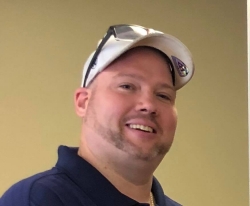 Latest posts by David Caron
(see all)