Nancy Pelosi had a rough ending to an interview earlier with CNN's Wolf Blitzer. At the end of the interview, they were talking about the stimulus deal that fell through recently.
While Pelosi was trying to explain her position, Blitzer stopped Pelosi and said, "Members of your own caucus, Madam Speaker, want to accept this $1.8 trillion deal." Pelosi, incensed at Blitzer, replied, "I don't know why you're always an apologist for the Republican position."
Things went downhill from there and culminated with Pelosi also accusing Blitzer of "defending" the Trump Administration.
Blitzer said that he sees Pelosi's constituents "on the streets begging for food, begging for money." Pelosi replies back, "Have you fed them?" She then claimed, "We feed them, we feed them."
Things got contentious at the end of the interview between Speaker Pelosi and Wolf Blitzer 😳😳😳 pic.twitter.com/vZWp08evB0

— Daily Caller (@DailyCaller) October 13, 2020
Daniel Goldman, who served as majority counsel in the impeachment inquiry against Donald Trump and staff counsel to House Managers in the subsequent impeachment of Donald Trump, took Pelosi's side in a tweet on what happened.
"Interesting that Wolf Blitzer goes at Speaker Pelosi so hard — even interrupting her — while he barely challenged Bill Barr at all," he said.
Interesting that @wolfblitzer goes at @SpeakerPelosi so hard — even interrupting her — while he barely challenged Bill Barr at all. https://t.co/TmtcFARKEm

— Daniel Goldman (@danielsgoldman) October 13, 2020
House Minority Leader Kevin McCarthy said of the exchange, "Nancy Pelosi is asked a simple question, and she immediately resorts to name-calling."
McCarthy asked, "Why not make a deal?" He added, "Millions of Americans are hurting while you single-handedly block support for workers and families."
Nancy Pelosi is asked a simple question, and she immediately resorts to name-calling. So I'll ask her again here:

Speaker Pelosi: Why not make a deal? Millions of Americans are hurting while you single-handedly block support for workers and families. pic.twitter.com/KLbaDKgQv8

— Kevin McCarthy (@GOPLeader) October 13, 2020
Blitzer's colleague Oliver Darcy came to his defense in a tweet, saying, "Wolf a class act throughout this as Pelosi repeatedly launches attacks on him instead of answering his questions."
Wolf a class act throughout this as Pelosi repeatedly launches attacks on him instead of answering his questions. https://t.co/NeOXDFKlTQ

— Oliver Darcy (@oliverdarcy) October 13, 2020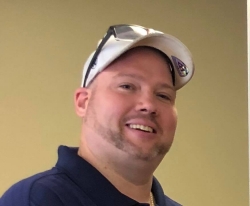 Latest posts by David Caron
(see all)