In a statement yesterday rejecting two selections from House Minority Leader Kevin McCarthy (R-CA) to serve on the Jan. 6 Select Committee, House Speaker Nancy Pelosi insisted that "The violent domestic attack on Congress on January 6th was the worst assault on the Capitol since the War of 1812 and the worst domestic assault on American Democracy since the Civil War."
Pelosi stated that she had requested that McCarthy recommend two other members, but he held a press conference instead where he said he was prepared to pull all of his five appointments unless she changed course.
Today, Pelosi responded at her weekly press conference and defended her decision, asserting that "This is deadly serious. This is about our constitution."
Pelosi also dismissed GOP criticism that the select committee was another attempt by Democrats to malign former President Donald Trump and claimed, "We're not there to get Trump. This is about the truth."
In regards to what happened on Jan. 6, Pelosi countered, "It was not all love, hugs and kisses as it has been characterized [by some Republicans]."
"My responsibility as the speaker of the House to get to the truth on this and we will not allow their antics stand in the way of that," Pelosi added.
In her press release, Pelosi also suggested that, "We are facing a radically new threat in the kinds of forces that combined to attack our government on January 6th. The future of our democracy is on the line.  This assault was an attempt to overthrow the government."
From Yesterday's press release:
"We need a comprehensive investigation as to who organized this attack, who paid for it, how they nearly succeeded in overthrowing a presidential election, why they did it and how we must organize ourselves to prevent anything like it from ever happening again.
"It had been our hope to establish a bipartisan, independent National Commission, but there is no prospect for that Commission at this time because of insufficient support from Republican Senators.  Therefore, the House established the Select Committee to Investigate the January 6th Attack on the U.S. Capitol.  The Select Committee on the January 6th Insurrection will investigate and report upon the facts and causes of the terrorist mob attack on the United States Capitol on January 6, 2021.  It will also be charged with reporting its findings, conclusions and recommendations for preventing future attacks.
"The unprecedented nature of January 6th demands this unprecedented decision."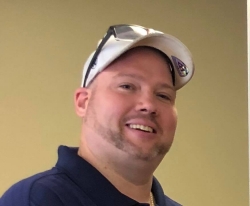 Latest posts by David Caron
(see all)