At the end of May, an attempt to form a commission to investigate the events that occurred on Jan. 6 at the U.S. Capitol died in the Senate, despite 6 Senate Republicans defecting, as it required 60 votes to pass.
Despite this, House Speaker Nancy Pelosi reportedly remains undeterred and is considering "several options" moving forward.
Yesterday, Pelosi told reporters after a meeting with House committee chairs with jurisdiction over investigations into the attack that "We're disappointed that we could not get the bipartisan commission through the Senate."
Pelosi added that "we can't wait any longer" for the Senate to vote again on the commission bill.
"Whether we have a commission today, tomorrow, the next day out of the Senate or not, the work of the committees will be very important in seeking what we are — getting the American people the truth," Pelosi said, although she did not say whether she would specifically create a select committee to investigate the attack.
At a news conference today, Pelosi suggested that her hopes for a second Senate vote had dimmed early this week, as the House was returning from a long three-week recess, leading to Tuesday's meeting with her committee chairs.
From The Hill:
"By Monday I had the impression that we should probably be thinking of doing something else in case it didn't happen," she said. "Up until then it was: 'Give us more time, give us more time, give us more time.'
"But I'm still giving more time," she added.
Pelosi has said she'll make her decision on an investigative strategy "soon."
On Wednesday, she was a bit more specific, saying the announcement will come "before we leave" for the next recess, which is scheduled to begin July 2.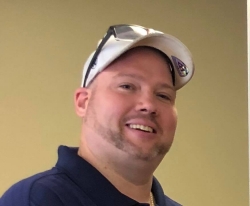 Latest posts by David Caron
(see all)