Yesterday, we reported that President Trump had asked Texas Sen. Ted Cruz to argue the Texas Supreme Court election lawsuit. Cruz hasn't responded yet but did retweet a CNN story about the request.
Pennsylvania Democratic Attorney General Josh Shapiro offered his own thoughts on the request in an interview last night with CNN's Chris Cuomo, calling Cruz a "sad sack."
Shapiro said about Cruz, "He has proven himself to be neither a genius in the law or a genius, frankly, in terms of an EQ."
Focusing his criticism of the lawsuit, Shapiro continued, "I don't know if I need to send you a surgeon to examine your spine or a psychiatrist to examine your head."
"But something is wrong with you if you continue to follow this president if you continue to behave in these bizarro ways," Shapiro claimed.
Shapiro believes, "If you continue to hold yourself out as a legal expert yet demonstrate day in and day out with the support of this president and his claims that you don't know anything about the law, either the process or the facts that go into a winning lawsuit."
Criticizing Texas AG Ken Paxton, Shapiro said, "This suit that was filed by my colleague from Texas is uniquely unserious. It is based on bizarro conspiracy theories. It is based on issues that have been litigated and dismissed."
"This suit that was filed by my colleague from Texas is uniquely unserious. It is based on bizarro conspiracy theories. It is based on issues that have been litigated and dismissed."

Pennsylvania AG Josh Shapiro reacts to a lawsuit in Texas aimed at overturning the election. pic.twitter.com/UEsiItPe3Q

— Cuomo Prime Time (@CuomoPrimeTime) December 10, 2020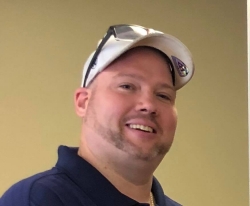 Latest posts by David Caron
(see all)