Fox News' Peter Doocy today challenged White House spokesperson John Kirby at a press briefing after the Biden administration stuck a deal for Chevron to pump oil in Venezuela.
In a clip shared by Breaking911, Doocy asked, "Why is it that Pres. Biden would rather let U.S. companies drill for oil in Venezuela than here in the U.S."
"That's not an accurate take on the President's view," Kirby responded, to which Doocy shot back, "Earlier this month he said, 'no more drilling. There is no more drilling.'"
Kirby then repeated a line that Biden has used in the past by pointing out that there are over 9,000 permits that have been issued in the United States to drill on federal land.
However, it would seem that Biden is leery of allowing drilling in general given the way he responded to a question at a campaign event for New York Democratic Gov. Kathy Hochul prior to the midterm elections.
Biden told the activist at the time, "no more drilling…there is no more drilling…I haven't formed any new drilling."
Doocy pressed Kirby by asking, "Does the president think there's some benefit to the climate to drill oil in Venezuela and not here."
"It remains to be seen how much will get drilled down there, it will be up to Chevron… whatever product is drilled has to come to the United States," Kirby concluded.
In a statement, the Treasury Department said that the license prohibits Venezuela's national oil company Petróleos de Venezuela (PdVSA) from receiving profits from Chevron's oil sales and the U.S. and it does not authorize other activity with PdVSA.
DOOCY: "Why is it that Pres. Biden would rather let U.S. companies drill for oil in Venezuela than here in the U.S."

KIRBY: "That's not an accurate take on the President's view."

DOOCY: "Earlier this month he said, 'no more drilling. There is no more drilling.'" pic.twitter.com/8kk3pUvQ2c

— Breaking911 (@Breaking911) November 28, 2022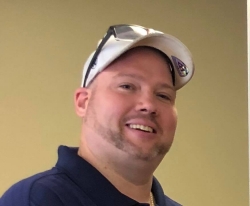 Latest posts by David Caron
(see all)