The PGA Tour dropped the hammer today on the 17 golfers who had committed to play in the LIV Golf Series, announcing that they are officially suspended from the PGA tour.
In a letter addressed to PGA Tour players on Thursday, which was released shortly after the LIV Series began its first event, commissioner Jay Monahan said, "As you know, players listed below did not receive the necessary conflicting event and media rights releases – or did not apply for releases at all – and their participation in the Saudi Golf League/LIV Golf event is in violation of our Tournament Regulations."
"The same fate holds true for any other players who participate in future Saudi Golf League events in violation of our Regulations," Monahan warned.
Several golfers have already resigned their PGA tour memberships including Sergio Garcia, Branden Grace, Dustin Johnson, Martin Kaymer, Graeme McDowell, Kevin Na, Louis Oosthuizen, Turk Pettit, Charl Schwartzel, and Lee Westwood.
Phil Mickelson was among those who hadn't resigned as he held lifetime eligibility to the PGA Tour and he was defiant about his status.
Mickelson said on Wednesday that he didn't plan on quitting the Tour as he had earned the right to participate as he has "a lifetime membership which he has earned, and worked hard for."
The LIV series responded with a statement where they called the move by the PGA tour "vindictive."
"Today's announcement by the PGA Tour is vindictive and it deepens the divide between the Tour and its members."
"It's troubling that the Tour, an organization dedicated to creating opportunities for golfers to play the game, is the entity blocking players from playing."
"This is certainly not the last word on the topic. The era of free agency is beginning as we are proud to have a full field of players joining us in London, and beyond."
LIV Investments CEO and former top-ranked golfer Greg Norman said prior to the start of today's round, "This is what it's all about. To see the players, to feel the caddies, to have the family members coming up to me and I said to all of them 'this is for you guys, this is for you and the fans…'"
"We've been trying to get this off the ground for three decades, to be honest with you and I just feel so happy for the players, I feel so happy for the fact that we've brought free agency to the game of golf," Norman added.
Clay Travis weighed in on the situation and said, "How many sports media members currently grilling pro golfers about joining the LIV tour would leave their current jobs for $100k in extra pay a year for a Saudi Arabian-owned sports media company? I'm going with 100%."
How many sports media members currently grilling pro golfers about joining the LIV tour would leave their current jobs for $100k in extra pay a year for a Saudi Arabian owned sports media company? I'm going with 100%.

— Clay Travis (@ClayTravis) June 8, 2022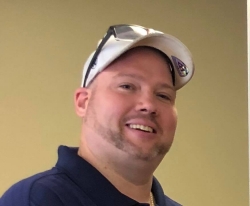 Latest posts by David Caron
(see all)