Bill Mitchell is getting used to his new home on Parler after he was recently banned from Twitter for allegedly 'using more than one account to get around a Twitter ban'.
Bill has been having major health issues from a saddle clot to a failing heart and has been keeping his loyal fans abreast of the situation on his new Parler account. He has continued to root for President Trump and push his patriotic agenda as well, and you can't really fault him for that considering everything he's gone through, to begin with.
Previously we reported in part:
Pro-Trump icon Bill Mitchell has tragically said that he just got out of the emergency room last night. "I just spoke with my primary doctor here and she says that in fact I am much worse. My heart is failing and the major operation which they had hoped to delay must now be expedited." This is tragic news no matter what side of the aisle you are on.
Mitchell went on to add more detail in a post to the platform "Parler", saying, "They're transferring me to ICU and putting me on special drugs to try and save my heart. I may be here for quite a while but will do my best to stay in touch and keep encouraging everyone until Trump is re-elected".
Bill Mitchell has been giving updates on Parler as we mentioned before so you may not have heard about this which is why we are bringing you the news. The posts below are in order of oldest to newest: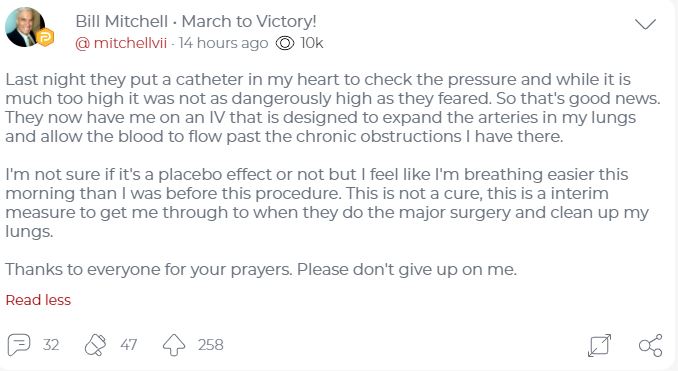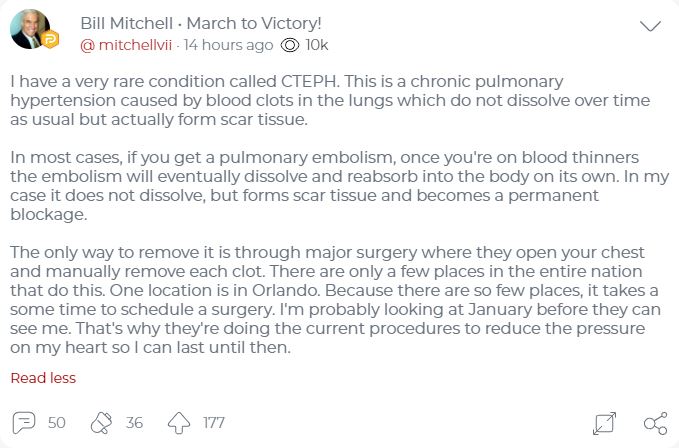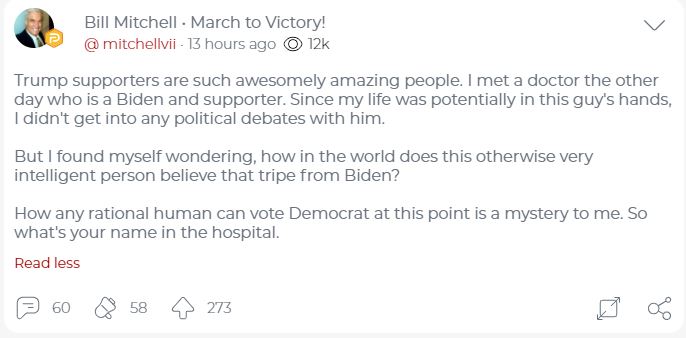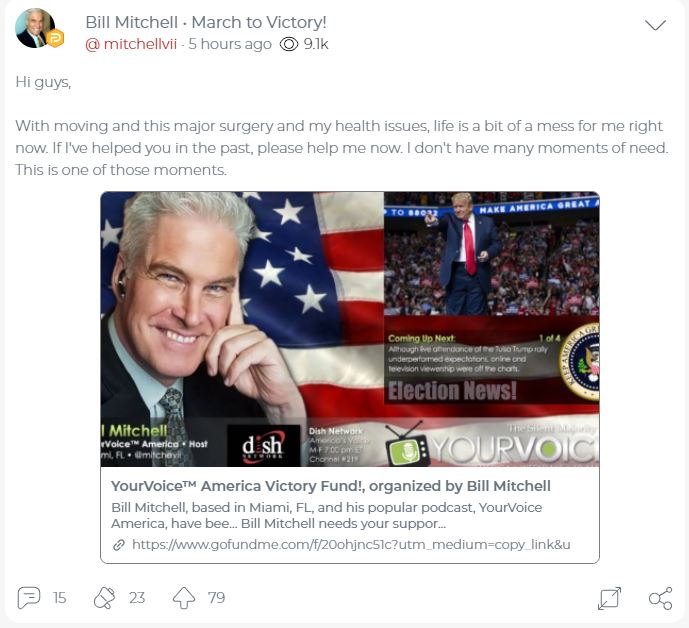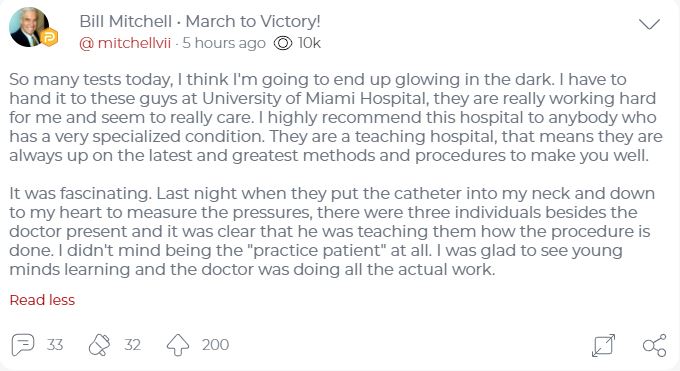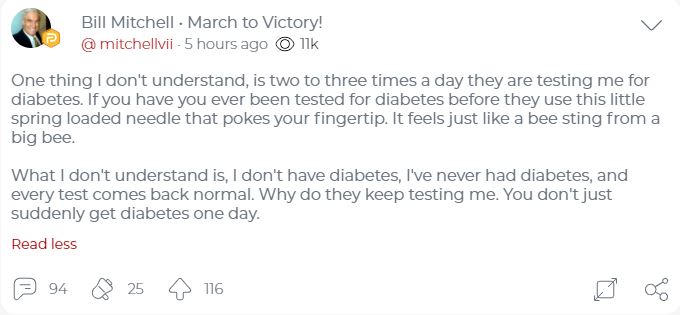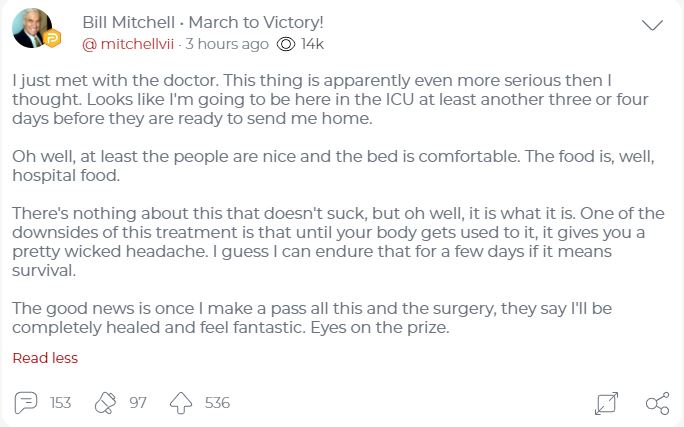 It appears that Mitchell will live to fight another day but has a long road ahead of him.
He is still sticking with his political commentary and many of his fans have found their way over to his new Parler feed to cheer him on as he battles these new health issues. He could likely use all the prayers you can spare in addition to Rush Limbaugh, who is battling likely terminal lung cancer.
Latest posts by Ian MacDonald
(see all)