White House press secretary Jen Psaki appeared this morning on ABC's "This Week" and was pressed by host George Stephanopoulos on proposals by Republicans to restart the Keystone XL Pipeline construction.
Specifically, U.S. Sen Tom Cotton (R-AR) has called for the Biden administration to sanction the Russian energy sector while lifting restrictions on drilling on U.S. federal lands and reopening the Keystone Pipeline, which Biden revoked the permit for in June.
Psaki was defiant and told Stephanopoulos, "The Keystone Pipeline was not processing oil through the system."
"That does not solve any problems. That's a misdiagnosis…of what needs to happen," Psaki claimed, dismissing the suggestions.
Psaki then suggested, "I would also note that on oil leases, what this actually justifies, in President Biden's view, is the fact that we need to reduce our dependence on foreign oil, on oil in general, and we need to look at other ways of processing — of having energy in our country and others."
Jen Psaki says Biden wants to reduce our dependence on foreign oil by using green energy, not by expanding U.S. energy production pic.twitter.com/NqCKmzkCBN

— RNC Research (@RNCResearch) February 27, 2022
ABC noted that much of Western Europe, especially Germany, relies on Russian gas, and so far Biden has stayed away from hitting Russia's oil and gas sector in order to avoid prices spiking in Europe and the U.S.
Psaki said, "We want to take every step to maximize the impact and the consequences on President Putin, while minimizing the impact on the American people and the global community."
"And so energy sanctions are certainly on the table. We have not taken those off. But we also want to do that and make sure we're minimizing the impact on the global marketplace and do it in a united way," Psaki added.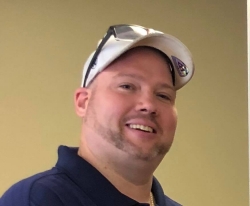 Latest posts by David Caron
(see all)