The White House Press Secretary Jen Psaki appeared this morning on ABC's "This Week" where she was questioned about past comments that President Biden made regarding New York Governor Andrew Cuomo's (D) handling of the Coronavirus.
Host Jon Karl played a tape from last April of Biden championing Cuomo as "sort of the gold standard" while New York battled with skyrocketing cases in the early months of the pandemic and added that the governor "has done one hell of a job."
When Karl asked "yes or no" whether Biden still believes Cuomo is the gold standard on leadership during the pandemic, Psaki insisted, "It doesn't always have to be a yes or no answer, Jon."
As The Hill pointed out, Cuomo's office's handling of Coronavirus outbreaks in the state's nursing homes is now the subject of a federal investigation by the FBI and the U.S attorney in Brooklyn, who is probing unidentified members of Cuomo's administration. 
Biden's Press Secretary Jen Psaki refuses to condemn NY Governor Andrew Cuomo's nursing home deaths cover-uphttps://t.co/GkuvIZ3Cm3 pic.twitter.com/HwMLTOx358

— RNC Research (@RNCResearch) February 21, 2021
From The Hill:
When asked if Biden still believes Cuomo represents the "gold standard," Psaki insisted that Biden would continue to work with Cuomo, as he would with all governors.
"We work with Gov. Cuomo just like we work with governor's across the country," Psaki said, noting his position as the chair of the National Governors Association. "He plays an important role in ensuring that we're coordinating closely in getting assistance out to people in his state and to state's across the country and we'll continue to do that."
Psaki said investigations into nursing home deaths during the pandemic would be up to law enforcement authorities to "determine how that path is going to move as we look forward but we are going to continue to work with a range of governors including of course Gov. Cuomo because we think the people of New York, the people of states across the country need assistance not just to get through the pandemic but to get through this difficult economic time and that's where our focus remains."
When Karl pressed again whether Biden still believes Cuomo is the gold standard on leadership during the pandemic, asking her to answer "just a yes or no," Psaki said, "It doesn't always have to be a yes or no answer, Jon."
"I think the president is focused on his goal, his objectives as president of the United States," Psaki said. "I'm not here to give new labels or names from the president, I'm here to communicate with you about what our focuses are and what his objectives are as president."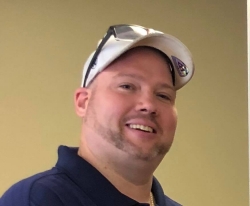 Latest posts by David Caron
(see all)