Rachel Maddow "legal analyst" Lisa Rubin recently suggested that the 45th President Donald Trump might get "ten years in jail" following the Mar-a-Lago raid.
The sentence, Rubin claimed, would come if Trump were to be convicted of violating the Espionage Act, a law that dates back to World War I.
Rubin said the statute "that puts him in the most danger is far as I know right now, is 18 U.S.C. §§ 793, that's a portion of The Espionage Act, for which each violation carries a maximum penalty of 10 years."
As Business Insider pointed out, the law essentially bars anyone from sharing or disseminating information that could potentially harm or disadvantage the U.S.
 Unsealed court documents reveal that the raid was part of an investigation into whether Trump had violated three laws related to the handling of government documents.
Rubin claimed that "We're talking about real serious crimes here."
Additionally, Rubin pointed out that Trump could also face charges resulting from the Jan. 6 committee's investigation. 
We're not even contemplating anything related to the 6th right now," Rubin explained and added that the 10-year prison sentence is "just solely with respect to the alteration, destruction, and removal of government documents. Some of which might be classified, some of which might not be."
In a potential attack on conservative journalists earlier today, Rubin asked in a tweet, "Why did Donald Trump name John Solomon and Kash Patel as his representatives for access to the presidential records of his administration on June 19, 2022?"
Why did Donald Trump name John Solomon and Kash Patel as his representatives for access to the presidential records of his administration on June 19, 2022?https://t.co/9Iq0ncI5c5 pic.twitter.com/dDxBUpWvuM

— Lisa Rubin (@lawofruby) August 14, 2022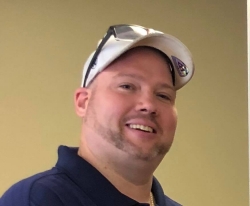 Latest posts by David Caron
(see all)