U.S. Senator Rand Paul (R-KY) today hailed 40,000 plus linemen gathered to assist with Florida hurricane recovery as "the backbone of America."
Paul made the declaration in a quote tweet of a Barstool Sports video that showed the linemen gathered in a parking lot.
"40k+ linemen are waiting by in Florida right now ready to go to work when they can. Legit superstars," Barstool Sports said in a tweet that included the video.
The video has been viewed over 7 million times as of noon today.
Paul said in the quote tweet, "The backbone of America…"
The backbone of America… https://t.co/4evLHRtZ9L

— Rand Paul (@RandPaul) September 30, 2022
One left-wing Twitter troll attempted to suggest in response that Paul "never said anything when the tornados and floods hit KY….just saying."
Another Twitter user however reminded them of an Aug. 9 tweet where Paul shared a clip of an interview that he gave.
"Today I surveyed the damage in Eastern Kentucky. I formally requested both President Biden and Gov Beshear issue waivers to use unspent COVID-19 relief funds to repair the damage from this disastrous flooding," Paul said in the tweet.
September 30, 2022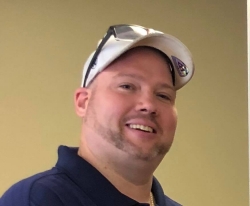 Latest posts by David Caron
(see all)