U.S. Congressman Jim Jordan (R-OH) has sent a letter requesting the preservation of records and materials in light of allegations that the FBI retaliated against whistleblowers.
Jordan declared in a tweet, "We've been told that the FBI retaliated against a whistleblower for speaking to Congress about DOJ's spying on parents at school board meetings."
"This is illegal. Period," Jordan insisted.
Jordan sent the letter to the Executive Assistant Director of the Human Resources Branch at the FBI, Jennifer Leigh Moore.
FBI Director Christopher Wray and Chairman of the House Judiciary Committee, U.S. Congressman Jerry Nadler (D-NY) were also cc'd.
U.S. Congressmen Darrell Issa (R-CA) and Mike Johnson (R-LA) also signed the letter along with Jordan, who is the ranking Republican member of the Judiciary Committee.
"We are investigating serious allegations of abuse and misconduct within the senior leadership of the Department of Justice and the Federal Bureau of Investigation," the letter began.
The letter then states that "During the course of this investigation, we have received protected whistleblower disclosures that the FBI is engaging in a 'purge' of employees with conservative views by revoking their security clearances and indefinitely suspending these employees."
"This letter serves as a formal request to preserve all existing and future records and materials in your possession relating to the topics addressed in this letter," the trio explain.
The letter also contains a demand for testimony by Moore in front of the committee which is "necessary for our oversight."
We've been told that the FBI retaliated against a whistleblower for speaking to Congress about DOJ's spying on parents at school board meetings.

This is illegal. Period. pic.twitter.com/WUbbTTc7SY

— Rep. Jim Jordan (@Jim_Jordan) September 30, 2022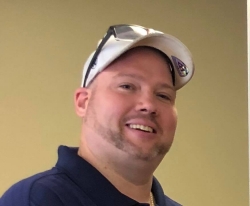 Latest posts by David Caron
(see all)