Elon Musk fired back at NBC's Saturday Night Live after a suggestion from black comedian Michael Che that he wants to buy Twitter so that "White guys can use the n-word."
The Post Millennial shared a clip from the recent episode of the show in a tweet on Sunday and said, "WATCH: 'Comedy' segment on SNL says @elonmusk wants to buy Twitter so 'white guys' can 'say the N-word.'"
Musk responded yesterday to the tweet by sharing a 2019 Babylon Bee article as he lamented, "SNL is so rarely funny these day (sigh)."
The headline of the Babylon Bee article was, "Report: Long-Running Political Lecture Show 'Saturday Night Live' Will Shift To Comedy Next Season."
SNL is so rarely funny these day (sigh)https://t.co/zYnkLgdDY8

— Elon Musk (@elonmusk) April 21, 2022
IJR transcribed the clip which occurred during a segment of SNL's "Weekend Update" on April 16.
Michael Che noted at the beginning, "Elon Musk offered to buy Twitter for over $40 billion, so he can loosen its free speech rules."
"That's how badly white guys want to use the N-word," Che claimed.
The reaction seemed mixed from the audience as the camera cut to a grinning Colin Jost, who Colin Jost chimed in, "I don't understand why Elon even wants to own Twitter."
"It used to be something that seemed important and even fun, and now you look at it, and it's confusing and depressing. It's the (Rudy) Giuliani of apps," Jost insisted while flashing an unflattering photo of Giuliani.
In an effort to dissuade Musk from moving forward, Jost continued, "Elon built electric cars. He's going to Mars. Why is he even involving himself with Twitter?"
"It would be like if the Prince of England gave it all up just to marry an actor from 'Suits.' Plus, I understand Twitter is not even profitable anymore. It just feels like a bad business decision. And I say that as someone who bought a Staten Island Ferry with Pete (Davidson)," Jost concluded.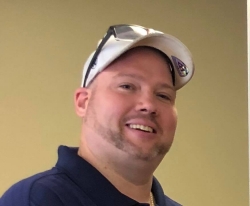 Latest posts by David Caron
(see all)