Florida Governor Ron DeSantis signed a bill today that strips Walt Disney Co of its self-governing authority in the state one day after it passed the House.
Reuters called it retaliation for the company's opposition to the Parental Rights in Education Bill that was previously signed into law by DeSantis.
DeSantis announced at a press conference prior to signing, "I'm standing strong right here."
"You're a corporation based in Burbank, CA, and you're gonna marshall your economic might to attack the parents of my state," DeSantis stressed.
DeSantis insisted, "We view that as a provocation and we're gonna fight back against that."
"If none of that had happened, this is the right thing to do just on the basis of those Zoom videos that you saw… these are videos of very high up people in this corporation in Disney and they are talking about their intentional agenda to inject sexuality in the programming that's provided to our youngest kids," DeSantis explained.
DeSantis declared, "You know that is just fundamentally wrong."
"Don't let anyone tell you that Disney is going to somehow get a tax cut out of all this," DeSantis added.
Governor DeSantis signs anti-CRT legislation putting an end to corporate and educational indoctrination in Florida. https://t.co/NjOmwJcu13

— Ron DeSantis (@GovRonDeSantis) April 22, 2022
Florida GOP Rep Anthony Sabatini tweeted in celebration yesterday after the bill was passed in the House of Representatives.
The shutdown apparently didn't last long as Sabatini tweeted a little over an hour later, "BREAKING: WE JUST PASSED A BILL TO ELIMINATE WOKE @Disney's SPECIAL TAX DISTRICT."
BREAKING: WE JUST PASSED A BILL TO ELIMINATE WOKE @Disney's SPECIAL TAX DISTRICT 🇺🇸

— Rep. Anthony Sabatini (@AnthonySabatini) April 21, 2022
Earlier we reported:
Former McDonald's CEO Ed Rensi is fighting back against "woke" corporations, specifically the recently controversial company Disney.
Friday morning, Rensi joined "Fox & Friends" in which he sounded off against Disney after the company has gotten entangled in a cultural war with Florida's government. Rensi said, "I think probably they were speaking to an audience within the company of employees and executives. But the fact of the matter is boards of directors and executives of a company work for the shareholders. Their duty is to increase profit in sales in a good way so that shareholders benefit, so they get dividends and additional stock and the company can grow."
He continued, "In my opinion, the chief legal officer of Disney should be fired. The CEO ought to be fired because they entered into an area without thought and care." This comes as some have argued that corporations shouldn't get involved in politics and state legislation but rather remain apolitical to ensure maximum profits for their shareholders.
"The people of Florida are not ignorant. Nowhere in that bill, from what I've read, does it say the word 'gay' anywhere. This is a parents' rights bill to make sure that their children aren't exposed to sexual material before they're mature enough to handle it right? I think that's reasonable," Rensi argued.
In order to fight politics being injected into Americans' everyday lives through "woke" corporations, Rensi is joining forces with advocacy groups to create The Boardroom Initiative. This initiative's goal is to push back against corporations like Disney which are becoming too political, in his eyes.
"Corporations have no business being on the right or the left because they represent everybody there and their sole job is to build equity for their investors," Rensi explained. We will have to see if Rensi will partner with Florida Republican Governor Ron DeSantis in going after Disney to get them out of politics.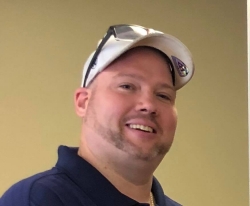 Latest posts by David Caron
(see all)