Republican U.S. House Rep Daniel Crenshaw (TX-02) has let down his base and fooled the people who voted for him in a big way. He even turned on former President Trump when the chips were down. Besides advocating for a mildly watered-down Republican version of "Red Flag" gun confiscation laws, Crenshaw has palled around with the likes of former U.N. Ambassador Nikki Haley, who played a major role in getting the Confederate flag banned in the Republican-leaning state of South Carolina.
He also is weak on immigration and often talks condescendingly to his own voters, and voted with House Speaker Nancy Pelosi (D-CA) to remove historical Confederate monuments in D.C. using the flawed logic that perhaps some of them were Democrats. This wasn't the "own" he thought it was in any way shape or form.
Instead of conserving anything, Crenshaw has appeared to many to be not Conservative at all, often putting other countries before the United States, shilling for pro-war stances, and slapping America First supporters' needs in the proverbial face.
It is now being reported on Twitter and posted on the FEC website that after much flak, Crenshaw has potentially drawn his first primary challenger for 2022.
We don't know much else other than what is on the FEC website, showing "Michael Alan Billand" as running for Crenshaw's seat in the Texas Second Congressional District. Check out the tweet below with the link and see what you think:
NEW 2022 FEC F2
Michael Alan Billand (REP)#TX02 (R-Crenshaw)https://t.co/MJ1WVKBMsS pic.twitter.com/yTPTfzM0Ch

— CATargetBot (@CATargetBot) February 10, 2021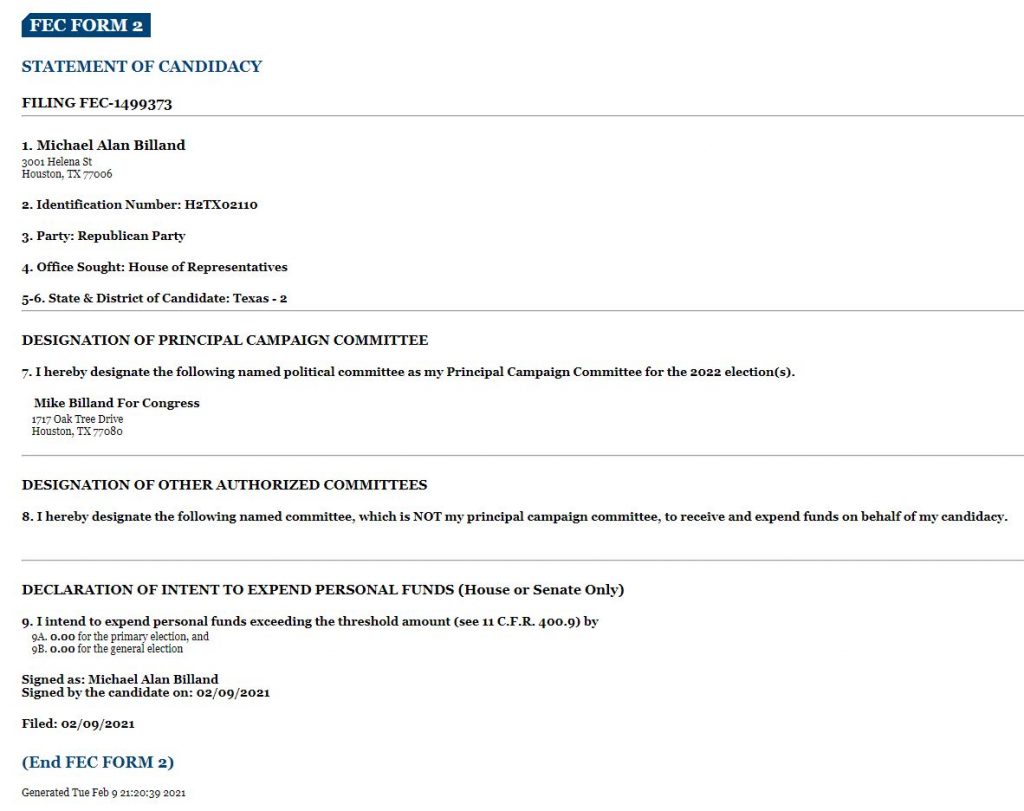 Stand by for potential updates on this breaking development.
Latest posts by Ian MacDonald
(see all)