As we reported earlier, it was announced today that "Fox News Sunday" anchor Chris Wallace will be leaving Fox News after 18 years.
According to Variety, Fox News last announced a contract extension for Wallace in 2017, and his current agreement with Fox News is believed to have come to an end.
The outlet also reported that a person familiar with the matter suggested Wallace may head to CNN Plus, the new streaming-video service slated to launch early next year.
Wallace delivered the news himself, in the last minutes of his show and indicated that he would be heading elsewhere by telling viewers, "I want to try something new, to go beyond politics to all the things I'm interested in."
"I'm ready for a new adventure. And I hope you'll check it out," Wallace added, the last words that he will utter on the program.
Many conservatives on Twitter speculated that Wallace very well could be heading to CNN.
Tim Young asked, "So what time slot will Chris Wallace be getting at CNN?"
Young followed that up by sharing a link to the report from Variety in a tweet and deadpanned, "My joke is now confirmed as accurate."
My joke is now confirmed as accurate. Variety is reporting that Chris Wallace is probably joining CNN.https://t.co/1T2Dg6QSnC pic.twitter.com/C4xjZBjyQZ

— Tim Young (@TimRunsHisMouth) December 12, 2021
"How much do you want to bet Chris Wallace goes to CNN?" Amy Tarkanian wondered.
When Tarkanian was made aware that he might be heading to CNN Plus, Tarkanian quote tweeted a Daily Beast report on it in a follow-up tweet where she lamented, "Oh, I thought I was being facetious."
Oh, I thought I was being facetious. https://t.co/i2epuzh6Pm

— Amy Tarkanian (@MrsT106) December 12, 2021
Twitter user "Election Wizard" suggested, "I look forward to the Trump press release once it becomes official that Chris Wallace is moving to CNN. Gonna be (lit)"
I look forward to the Trump press release once it becomes official that Chris Wallace is moving to CNN. Gonna be 🔥🔥🔥

— Election Wizard (@ElectionWiz) December 12, 2021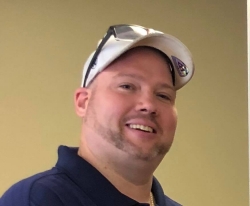 Latest posts by David Caron
(see all)