It was reported tonight by the New York Post that according to his new book, Hunter Biden laptop repairman John Paul Mac Issac said that an FBI agent threatened him to hush up.
According to the Post, John Paul Mac Isaac said in his new book "American Injustice: My Battle to Expose the Truth" that two federal agents came to his Mac Shop in Wilmington, Delaware in December 2019 to recoup the laptop following a subpoena.
Mac Issac had reportedly volunteered to hand the laptop over to the feds two months earlier and said the alleged threat came after he made a joke.
"Hey, lads, I'll remember to change your names when I write the book," Mac Issac had joked.
In the book, Mac Issac reportedly wrote, "Agent Wilson kept walking but Agent DeMeo paused and turned to face me."
"It is our experience that nothing ever happens to people that don't talk about these things," the agent allegedly responded.
Mac Issac said he locked the door after the agents walked out, leaving him to "digest the encounter" as he wondered, "Was I being paranoid, or had what the agent just told me been a direct threat, or at best a thinly veiled one?"
In May, the Daily Beast issued an apology to Mac Issac after a report published in December 2020, after it became public knowledge that Hunter Biden was the subject of a federal criminal investigation over his finances, alleged the laptop was "stolen."
"An earlier version of this story mistakenly referred to Hunter Biden's laptop as 'stolen.' We have removed that word, and we apologize to Mr. Mac Isaac for the error," the media outlet said in an "editor's note" on the story.
The current news about Mac Issac comes as the FBI is under scrutiny for the raid on Donald Trump's Mar-a-Lago residence.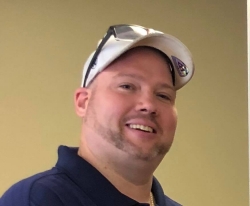 Latest posts by David Caron
(see all)