NBC News reporter Dylan Dreyer was forced to endure a long pause waiting for the Bidens to get on the phone during a Thanksgiving Day Parade call.
In a tweet, NBC News shared a clip of the botched call which showed Dreyer initially excited about receiving a phone call from Joe Biden.
"Wait, guys, I think I'm getting a phone call, I'm not one to take a phone call during TV, but I think I should answer this one," Dreyer began in the clip while showing her phone which had a picture of Joe Biden on it.
"Hello, Mr. President?" … "I don't think I can hear you, can you hear me Mr. President?" … "Hello, Happy Thanksgiving Mr. President, are you there?"
Meanwhile, viewers could initially hear what appeared to be an automated voice, followed by the Bidens talking in the background.
After nearly 30 seconds, Joe Biden shouted, "We're here!" as Jill Biden added, "Happy Thanksgiving."
Dreyer then told the Bidens, "I was so worried this call wasn't going to go through, how are you?" before the call continued with Joe Biden telling her that he was watching "her parade."
In another awkward moment, Dreyer asked what the Bidens wanted to say to everyone watching and Jill Biden responded first before asking Joe Biden what he wanted to say.
NBC News declared in the tweet, ".@DylanDreyerNBC received a special call as she hosted the Macy's Thanksgiving Day Parade — it was none other than President Biden @POTUS and first lady Dr. Jill Biden!"
.@DylanDreyerNBC received a special call as she hosted the Macy's Thanksgiving Day Parade — it was none other than President Biden @POTUS and first lady Dr. Jill Biden! https://t.co/ZgEZvWb3sP pic.twitter.com/XyFqHRUsy7

— TODAY (@TODAYshow) November 24, 2022
Twitter user "THAT SOUTHERN DUDE" mocked the exchange by sharing the "Ben Affleck Smoking" meme and said it described, "The producers of the Macy's Thanksgiving Day Parade listening to Joe Biden's live phone call."
The producers of the Macy's Thanksgiving Day Parade listening to Joe Biden's live phone call: pic.twitter.com/cvizQxyFwm

— THAT SOUTHERN DUDE (@TSDmemes) November 24, 2022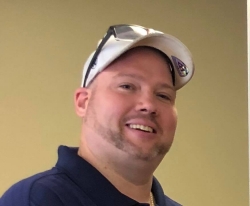 Latest posts by David Caron
(see all)