On Friday, we reported that the Transportation Security Administration (TSA) confirmed to Fox News that illegal immigrants can use their arrest warrants as ID at airport security checkpoints.
Two House Republicans have now responded to the report by introducing legislation that would block the TSA from allowing illegal immigrants to use arrest warrants to board flights.
Reps. Nicole Malliotakis (R-NY) and Rodney Davis (R-IL) introduced the legislation, which would prohibit TSA from allowing illegal immigrants to use civil immigration warrants as an alternative form of identification.
The bill, which is called the "Crime Doesn't Fly" Act, would bar TSA from using either the I-200 or the I-205 and would not apply to an illegal immigrant who is being deported from the country.
Malliotakis, who has been at odds with the caucus lately, said in a statement, "If we learned anything from the Sept. 11 attacks, it's that our federal agencies must be diligent in screening passengers to ensure those flying don't pose a terrorist or criminal threat to themselves or other passengers on board."
"Allowing illegal immigrants, particularly those with arrest and deportation warrants, to board domestic or international flights is a public safety and national security risk of the highest extreme and against the recommendations of the 9/11 Commission," Malliotakis added.
Malliotakis, who has voted with Joe Biden 22% of the time, had previously voted in favor of the infrastructure bill as well as to remove Rep Marjorie Taylor Greene (R-GA) from her committee assignments.
Davis has also been one of the more moderate Republicans in Congress and has voted with Biden 20% of the time so it appears that this bill might be an attempt at both of them to win back some goodwill.
In a statement of his own, Davis declared, "Anyone who is in our country illegally should not be allowed to travel throughout the United States unless they're being deported.
Davis explained that it is "time for Congress to re-assert its authority because President Biden's reckless open border immigration policies are a harm to families everywhere."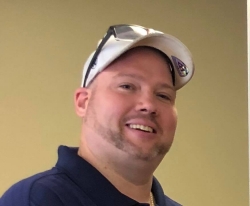 Latest posts by David Caron
(see all)