Kyle Rittenhouse's defense filed a motion on Monday for a mistrial with prejudice and accused prosecutors of withholding the enhanced drone footage that is pivotal to their case against Rittenhouse.
Lawyers for the Rittenhouse already called for a mistrial during the hearing for actions that prosecutors took when cross-examining the defendant on the stand.
The formal seven-page request was filed less than an hour before closing arguments Monday, according to the Chicago Tribune.
The motion argues any conviction should be overruled and seeks to forbid any chance of a retrial if Rittenhouse is found not guilty on the five charges he faces.
The New York Post reported:
Prosecutors gave the defense a hard-to-see, low-res version in a 3.6MB file — less than a third of the high-res file they actually had, the motion states.
They only got the better-quality clip, already used by prosecutors, on Saturday, after testimony had concluded, the motion stated.
"The video footage has been at the center of this case," the defense motion states, further calling it the "linchpin in their case.
"The failure to provide the same quality footage in this particular case is intentional and clearly prejudices the defendant," the motion insisted.
The defense insisted that prosecutors' missteps during the hearing were "clearly intentional" — even suggesting they wanted a retrial to "get another 'kick at the cat' because the first trial is going so badly."
"The testimony in this case up to that point had not gone very well for the prosecution," the motion stated, citing witnesses who appeared to corroborate Rittenhouse's claim that he was under attack when he opened fire.
The motion to dismiss has yet to be formally addressed in court. It will likely be addressed after the jury finishes its deliberations, which on Wednesday are entering a second day.
Jack Posobiac was the first to break the news on Twitter last night in a tweet where he shared screenshots of the motion and said, "BREAKING NEW MOTION: Kenosha prosecutors WITHELD VIDEO EVIDENCE from Kyle Rittenhouse Defense Team."
Journalist Tim Pool quote tweeted Posobiac and asserted, "This is worse than people realize If the Prosecutors didnt turn over the video thats withholding evidence BUT The Prosecutors actually gave a *manipulated* version of the video and that seems like intentional sabotage of the defense."
This is worse than people realize

If the Prosecutors didnt turn over the video thats withholding evidence

BUT

The Prosecutors actually gave a *manipulated* version of the video and that seems like intentional sabotage of the defensehttps://t.co/xvIJdvO4TQ

— Tim Pool (@Timcast) November 17, 2021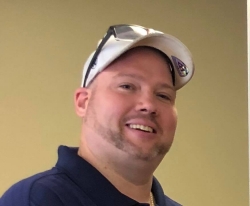 Latest posts by David Caron
(see all)