Sen. Ron Johnson (R-WI) issued a statement yesterday in a four part tweet, decrying the looming Senate impeachment trial as "unconstitutional" and that he believes it could put the nation at risk due as it would delay confirmation of cabinet members to the Biden Administration.
Johnson began by tweeting that "Democrats can't have it both ways: an unconstitutional impeachment trial & Senate confirmation of the Biden admin's national security team."
Pointing out that the chambers can only be used for one set of hearings at a time, Johnson then stated that "They need to choose between being vindictive or staffing the administration to keep the nation safe. What will it be: revenge or security?"
Offering his view of what would work best, Johnson then said, "I believe an impeachment trial of a former president is unconstitutional and would set a very dangerous precedent."
Johnson believes, "There is no provision in the Constitution for holding such a trial over a former president who is now a private citizen." He asked, "Where would we get the authority to do so?"
"On 1/6 Congress decided it was not wise to disenfranchise voters and overrule the state certification of their electors. Why would we now think it's right to preemptively disenfranchise voters and overrule the states? It makes no sense," Johnson continued.
Johnson concluded with a plea that appears to have been ignored and said, "If President Biden is sincere in his call for unity, he will tell @speakerpelosi not to send her impeachment article to the Senate, and tell @senschumer to choose national security over vindictiveness."
Newsweek pointed out that President Biden has no legal authority to prevent House Speaker Nancy Pelosi (D-CA) from sending the impeachment article but that he could exercise political pressure if he chooses, which it doesn't appear he will do.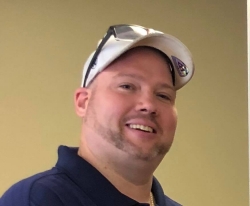 Latest posts by David Caron
(see all)