Roseanne Barr turned the tables on ABC during the opening night of Joe Rogan's new anti-cancel culture Comedy Club.
The lineup included Barr and other "canceled" comedians such as David Lucas, Ron White, Tim Dillon, and Tony Hinchcliffe.
Barr told the audience, "After 30 years of fighting ABC to have black writers and black characters on my show and then having the same f*cking libtards turn around and call me a racist, it really f*cking pissed me off."
"I want to thank Joe for building this wonderful Mothership for comedians. It's so great in the green room with everybody up there being drunk and smoking pot," Barr reportedly said as well.
Rogan also reportedly exclaimed while on stage, "You can't fire me from my own club, b*tch!" The club is located in Austin, Texas and is called the Comedy Mothership.
"I'm drunk and on mushrooms in my new club! This is as high as I've ever been onstage. I need to connect with this moment," Rogan explained.
An Instagram post from the club today declared, "First night was unbelievable. Another show tonight at 8. Doors open at 7."
In a February interview, Barr took aim at ABC as she said at the time, "And they denied me the right to apologize."
"Oh my God, they just hated me so badly. I had never known that they hated me like that. They hate me because I have talent, because I have an opinion. Even though 'Roseanne' became their No. 1 show, they'd rather not have a No. 1 show," she said at the time.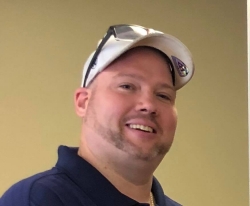 Latest posts by David Caron
(see all)