In an interview with Fox News last night, Arkansas Republican candidate for governor Sarah Sanders celebrated news that Republican Governor nominee Glenn Youngkin had the advantage in a race that has since been called in his favor.
In the interview, Sanders declared that a "firewall" will be "built of strong conservative governors" to push back against President Joe Biden.
Sanders began in a clip shared in a tweet, "This is a complete and total rejection of the left's socialist agenda. We're seeing this surge, this momentum for Glenn Youngkin and Republicans and conservative values."
"Whether it's on the economy, on education, on the border, a number of things that we are seeing coming out tonight that are a total rejection of the left and the Democrat's policies that they have been trying to slam down American's throats over the course of the last 10 months," Sanders continued.
Sanders explained, "I think this is the beginning of a wave that we are going to take place in 2022, where we have a firewall built of strong conservative governors across this country that are standing up and pushing back against the policies of Washington, pushing back against the policies of Joe Biden."
"We're seeing that start right now tonight with Glenn Youngkin, I hope we see that here in my home state of Arkansas, and I think that we are going to see that across the country," Sanders concluded.
November 3, 2021
Last week, we reported:
A new poll from the Remington Research Group shows Sarah Sanders with what they describe as an "insurmountable" lead in the Arkansas Governor Republican primary race.
The results of the poll show that 73% of respondents stated that they would vote for her, with 11% undecided and 16% supporting Attorney General Leslie Rutledge.
Not only that, but as the press release stated, "the data show that Huckabee Sanders' popularity in Arkansas is unmatched."
In another part of the poll where respondents were asked what their opinion of Sanders was, 78% responded with a "favorable" opinion.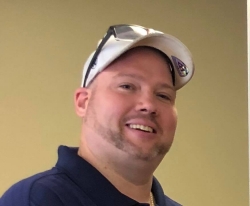 Latest posts by David Caron
(see all)