A new poll from the Remington Research Group shows Sarah Sanders with what they describe as an "insurmountable" lead in the Arkansas Governor Republican primary race.
The results of the poll show that 73% of respondents stated that they would vote for her, with 11% undecided and 16% supporting Attorney General Leslie Rutledge.
Not only that, but as the press release stated, "the data show that Huckabee Sanders' popularity in Arkansas is unmatched."
In another part of the poll where respondents were asked what their opinion of Sanders was, 78% responded with a "favorable" opinion.
A number of Arkansas Republican leaders took to Twitter to celebrate the results of the poll.
GOP State Senate Majority Leader Bart Hester called Sanders, "The right candidate doing the work produces results" to which Sanders responded, "Thank you."
Thank you Senator @BartHester! https://t.co/x39KHl2Zhy

— Sarah Huckabee Sanders (@SarahHuckabee) October 28, 2021
Another GOP State Senator Breanne Davis declared, "Excited for the day I can officially call her Governor!" Sanders responded to her, "Thank you for your friendship and support."
Thank you for your friendship and support Senator @BreanneDavis! #arpx https://t.co/D3mRZhiJZd

— Sarah Huckabee Sanders (@SarahHuckabee) October 28, 2021
Jamie Barker, who works on Sanders' campaign announced, "Your next Governor of Arkansas!"
Your next Governor of Arkansas! #TeamSarah #SarahForGovernor https://t.co/XFBpmtPf1I

— Jamie Barker (@JBarkerAR) October 27, 2021
Earlier this month, we reported on Sanders' record campaign fundraising haul:
In April, we reported that Sarah Sanders had broken the state record by raising nearly $5M in the first quarter for her 2022 Arkansas Governor run.
Sanders, the former White House press secretary for former President Donald Trump, now has shattered the record for money raised in a gubernatorial race, with still a year to go before next year's election.
In a press release, Sanders' campaign said that she will report "raising more than $11 million total from more than 76,500 donors, including $2.1 million in the third quarter of 2021."
"The campaign has over $7 million cash on hand – more than any Arkansas gubernatorial candidate has raised total in state history," the press release continued.
The press release noted that "Sanders has raised more money in Arkansas than all of her other opponents combined, totaling $3.7 million from nearly 10,000 Arkansans.
Sanders said of the haul, "I am grateful for the overwhelming support I have received from every county in our state and every state in our nation."
"Now more than ever, Arkansas needs a real leader who will take our state to the top with bold reforms, lower taxes, and higher paying jobs to unleash our full potential," Sanders explained.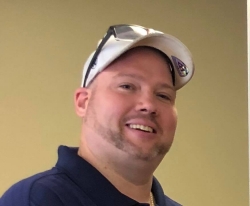 Latest posts by David Caron
(see all)