After announcing her candidacy for Arkansas governor in next year's election on Jan. 25, former White House press secretary Sarah Sanders raised $1M in four days.
According to officials with her campaign, Sanders has now broken the record for the most money ever raised in a quarter by any campaign in state history.
Officials say the campaign had over 34,700 donors at an average contribution amount of under $97 per donation in the first quarter and even with 90% of the campaign's donations being $100 or less, Sanders racked in a total of $4.8M.
According to the local Fox 16 station, Sanders said, "I am grateful for the generous support of so many Arkansans – in 60 days we held over 50 events in Arkansas and received more than 6,500 donations across all 75 counties of the state. Our message of limiting government and advancing education and opportunity is clearly resonating."
Sanders added in a tweet, "Thankful to have so many friends standing with us – I couldn't do it without you and will never forget it!"
Thankful to have so many friends standing with us – I couldn't do it without you and will never forget it! https://t.co/CZlDnbiOh2

— Sarah Huckabee Sanders (@SarahHuckabee) April 15, 2021
Endorsed by former President Donald Trump, Sanders is set to face Arkansas' Attorney General Leslie Rutledge in the Republican primary.
Previously, we reported:
It's likely that many are hoping to see Sarah continue to rise in the political scene if she wins this race, which she is likely but of course not guaranteed to win. In just a few days it is being reported that Sander raised a whopping $1 million dollars for her new campaign. This is a good sign for Trump and Trump loyalists, Sanders being one, that the Trump style and influence in the GOP is here to stay.
President Trump plans to help the GOP in 2022, and also wants to help primary 'NeverTrumpers'. Although he has not announced a 2024 run yet in the wake of an attempted second impeachment by Democrats, he certainly hasn't discounted the idea yet. Before the events on January 6th, Trump was rumored to announce his 2024 run during Joe Biden's inauguration, but clearly that idea, if it existed, was put on hold.
 Sarah said of the fundraising numbers so far: "I'm grateful for the outpouring of support from Arkansans for my campaign – our message is powerfully resonating with people in every corner of our state. As governor, I will represent all Arkansans, defend our freedom and lead with heart."
At that time, we reported there were no Democratic contenders, but as of now, Anthony Bland, James "Rus" Russell, and Supha Xayprasith-Mays have announced their intentions to run.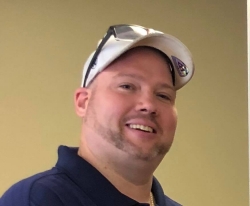 Latest posts by David Caron
(see all)