Speaking on the Senate floor today, current Minority Leader Chuck Schumer invoked the Coronavirus crisis and lobbied for smooth hearings for Joe Biden's cabinet appointees while criticizing appointments made by President Trump.
Schumer began in a clip shared on Twitter, "Everyone knows that the Senate plays a pivotal role in confirming a new president's cabinet. In the midst of this once-in-a-century crisis, it's imperative the next administration can count on the Senate to confirm its cabinet without delay."
"So hearings on President-elect Biden's nominees should begin in January, immediately after the Georgia runoff election," Schumer believes.
Repeating himself for emphasis, Schumer said, "Let me say that again, the Senate should begin hearings on President-elect Biden's nominees in January immediately after the Georgia Senate elections, so that key cabinet officials can be confirmed on January 20th or soon thereafter, which is traditional for a new president."
"Senate committees held hearings for President Obama's nominees and President Trump's in early January before the inauguration. Majority and minority staff should begin preparation for those hearings as President-elect Biden names his cabinet," Schumer explained
Schumer then chose to take shots at President Trump insisting that, "President-elect Biden's slate of intended nominees provides a stark contrast to the caliber of nominees advanced by the current Trump administration over the last four years."
"The early days of the Trump presidency were defined by high-level appointments of individuals who were manifestly unqualified, plagued by ethical complaints, or swimming in conflicts of interests, sometimes all three," Schumer claimed
Lobbying for smooth hearings, Schumer noted that "At the time, Republicans in the Senate lined up to confirm President Trump's appointments, arguing that a president deserves his cabinet in broad deference on his nominees. "
"I would hope that the same deference is extended to President-elect Biden's nominees, especially considering the obvious gulf in quality, experience, ethics," Schumer concluded.
BREAKING: Sen. Schumer says Senate should begin confirmation hearings for Biden's Cabinet BEFORE inauguration:

"In the midst of this once-in-a-century crisis, it's imperative the next administration can count on the Senate to confirm its cabinet without delay" pic.twitter.com/ZcFJXbwKSa

— Breaking911 (@Breaking911) November 30, 2020
While Schumer referenced the Republican's position in 2017, the Democrats took the opposite position at the time, attempting to obstruct Trump's cabinet picks.
A January 30th, 2017 article said that Schumer declared he would vote against nearly all of Trump's cabinet nominees.
At the time, Schumer argued that the country was "at a crossroads" one week into a new White House administration and Trump's picks "will have incredible power" if they reach office.
The GOP, which controlled the Senate at the time, had enough votes to confirm Trump's cabinet picks without needing to court Democratic lawmakers.
That was thanks to a 2013 move by Senate Democrats to eliminate filibusters and require a simple majority vote — rather than a supermajority — to be confirm presidential nominees, a move which also allowed for the confirmation of three judges to the Supreme Court.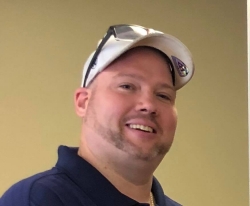 Latest posts by David Caron
(see all)