The second presidential debate between President Donald Trump and Democrat Joe Biden is officially off, cancelled by The Commission on Presidential Debates.
Although the Friday, October 15th debate has been scrapped, the third debate, scheduled for Oct. 22 in Nashville, Tennessee, is still on.
A reporter for The Hill, Joe Concha, said he is "Not sure this could have been handled any more poorly on several levels." Donald Trump Jr. retweeted his tweet and said, "What an absolute farce."
What an absolute farce. https://t.co/ESoAJztl2p

— Donald Trump Jr. (@DonaldJTrumpJr) October 9, 2020
We reported earlier that the debate moderator Steve Scully's Twitter account has been totally deleted after he claimed he was hacked. We don't know if it's a glitch, or another hack though, or if he actually deleted it for sure.
The Commission on Presidential Debate's bipartisanship was called into question today by former Kansas Senator Bob Dole and President Trump has thanked him in a tweet and quipped, "So true!"
Thank you @SenatorDole. So true! https://t.co/U9fOCSJP35

— Donald J. Trump (@realDonaldTrump) October 9, 2020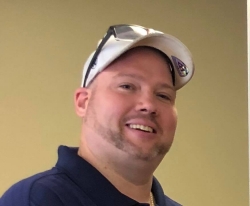 Latest posts by David Caron
(see all)