It was announced today that the House voted to overturn President Trump's veto of the annual defense authorization bill after they had passed a bill to increase stimulus checks in the omnibus bill to $2000 from $600.
The vote was 322-87 after several Republicans sided with Trump in an attempt to uphold the veto of the defense bill, which sets policies and establishes other priorities every year for the military services.
Trump believes, as many of his supporters do, that the defense bill should not be renaming U.S. military facilities that carry the names of men such as Confederate Gens. Robert E. Lee and Braxton Bragg.
Getting rid of Section 230 legal protections for big tech, Trump believed, should have been a part of the bill and wasn't included.
Senator Mike Braun (R-IN) issued a statement shortly after the bill passed through the House and announced that he would stand with the president, at least as far as the Section 230 legal protections were concerned.
In a three-part tweet, Braun began, "I want to thank Pres. Trump for signing the COVID relief bill much needed by Main St. small businesses & their employees across the country."
"I support his veto of the massive, unaudited NDAA & his call for Congress to address wasteful spending in the Omnibus spending bill," Braun continued.
Referencing the Section 230 legal protections as well as the pork that was in the omnibus spending bill which Trump opposed, Braun said, "I am also calling on my colleagues in the U.S. Senate to vote immediately to repeal Section 230 to hold Big Tech accountable and cut the pork in the Omnibus spending bill."
"We should not adjourn the 116th Congress with our final act being an override of President Trump's veto while ignoring these other urgent matters," Braun concluded.
I want to thank Pres. Trump for signing the COVID relief bill much needed by Main St. small businesses & their employees across the country. I support his veto of the massive, unaudited NDAA & his call for Congress to address wasteful spending in the Omnibus spending bill… 1/3

— Senator Mike Braun (@SenatorBraun) December 29, 2020
We should not adjourn the 116th Congress with our final act being an override of President Trump's veto while ignoring these other urgent matters. 3/3

— Senator Mike Braun (@SenatorBraun) December 29, 2020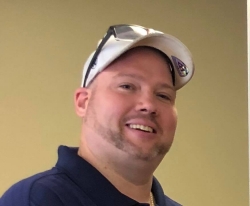 Latest posts by David Caron
(see all)