The House tonight passed a bill that increases stimulus checks to $2,000 with bipartisan support and backing from President Trump, but the fate of the legislation is uncertain in the GOP-controlled Senate.
Since Democratic leadership brought the bill up under suspension of the rules to speed up the process, the legislation narrowly cleared the two-thirds majority needed for passage.
In a 275-134 vote, the House advanced a measure that increases the second wave of direct payments from the current $600 to $2,000 for individuals who make less than $75,000 annually and families would still get an additional $600 for each child.
If Senate Majority Leader Mitch McConnell chooses to hold a vote on the legislation, it would need support from at least 60 senators, which means Democrats will need to win over a handful of Republicans or they would have to back the direction that the president wants them to go in.
Republican Sen. Marco Rubio (FL) said in a statement today, "I share many of my colleagues' concern about the long-term effects of additional spending, but we cannot ignore the fact that millions of working-class families across the nation are still in dire need of relief."
As we reported last night, Sen. Josh Hawley (MO) had said it was time to vote on the $2000 payments and Sen. Lindsey Graham (SC) appeared to tweet favorably about it over the weekend.
"After spending some time with President Trump today, I am convinced he is more determined than ever to increase stimulus payments to $2000 per person and challenge Section 230 big tech liability protection," Graham said.
Graham added that he believes "Both are reasonable demands, and I hope Congress is listening. The biggest winner would be the American people."
Both are reasonable demands, and I hope Congress is listening. The biggest winner would be the American people.

— Lindsey Graham (@LindseyGrahamSC) December 26, 2020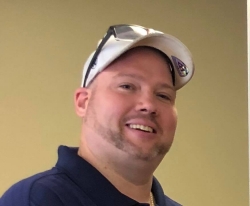 Latest posts by David Caron
(see all)