Following President Joe Biden's decision today to fire the commissioner of Social Security after he refused to resign, Senate Republicans cried foul including Minority Leader Mitch McConnell (R-KY).
The head of the Social Security administration, Andrew Saul, had been appointed by former President Donald Trump.
U.S. Sen Chuck Grassley (R-IA) urged Biden not to politicize the position in a tweet and pointed out that Saul was confirmed with "bipartisan backing."
Grassley added that Saul was confirmed by Senate in 2019 with a vote of 77 to 16 to 6 year term that wasn't supposed to expire until January 19, 2025.
McConnell seconded Grassley and said "This removal would be an unprecedented and dangerous politicization of the Social Security Administration."
In a statement, Senate Finance Committee Chairman Ron Wyden, (D-OR) claimed that "every president should chose the personnel that will best carry out their vision for the country."
Wyden suggested that "To fulfill President Biden's bold vision for improving and expanding Social Security, he needs his people in charge" and he pledged to work to confirm a new commissioner "as swiftly as possible."
It is likely that the decision will lead Republicans to object, however, to any replacement, given that they felt Saul was a suitable commissioner.
When Trump was president, many Democrats acted like if he got rid of any officials that he may have inherited from former President Obama in that manner would make him an authoritarian, so this decision certainly drips with hypocrisy.
Sen Mike Crapo (R-ID), the top Republican on the finance committee, and U.S. House Rep Kevin Brady (R-TX), the top Republican on the House Ways and Means Committee, issued a joint statement where they called Biden's decision "disappointing."
"Social Security beneficiaries stand the most to lose from President Biden's partisan decision to remove Commissioner Andrew Saul," the pair empathized.
Biden has named Kilolo Kijakazi as acting commissioner while a search for a permanent commissioner is conducted.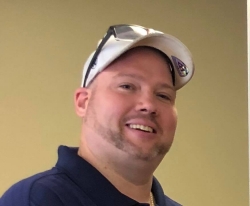 Latest posts by David Caron
(see all)