YouTuber Casey Neistat tweeted out yesterday in anger, reporting that his car had been burglarized in Los Angeles, California.
Comedian Seth Rogen, however, did not agree with what he said to describe the situation and attempted to shrug off the anger that Neistat expressed.
Neistat began, "So our cars got robbed this morning because Los Angeles is a crime riddled 3rd world shithole of a city but tremendous appreciation and gratitude to the hardworking officers at the @LAPDWestLA who not only arrested the motherf*cker but they got all of our stolen goods back."
Rogen replied to Neistat, "Dude I've lived here for over 20 years. You're nuts haha. It's lovely here. Don't leave anything valuable in it. It's called living in a big city."
Neistat then asked Rogen, "I can still be mad tho right? Feel so violated."
In response to Neistat, Rogen asserted, "You can be mad but I guess I don't personally view my car as an extension of myself and I've never really felt violated any of the 15 or so times my car was broken in to."
"Once a guy accidentally left a cool knife in my car so if it keeps happening you might get a little treat," Rogen insisted.
Verified Twitter user Joel M. Petlin responded to Rogen, "Defending the quality of life in your city by referencing the 15 times your car was broken into and the possibility that you may get a free weapon left by a criminal, is not the defense you think it is. Nobody should accept lawlessness. Not celebrities like @Sethrogen or anyone."
Twitter user "Steeze Jones" asked, "Getting broken into 15 times is something you should get used to and expect?"
Journalist Katherine Brodsky told Rogen, "Good for you. But how about the people who've saved $$ forever just so that they can afford to have a vehicle so they can go to work and get a slightly better job?? Barely scraping by…massive deductibles b/c that's all they can afford…and then one day: poof. How about them?"
Neistat wasn't impressed either and informed Rogen, "I didn't get any treats. he just took the decorations for my daughters 7th birthday party and left bloody hand prints."
"Serious question; how did you get your car broken into 15 times?" Neistat additionally inquired.
Rogen explained, "I lived in West Hollywood for 20 years and parked on the street" and added, "Also it sucks your sh*t was stolen but LA is not some sh*thole city. As far as big cities go it has a lot going for it."
You can be mad but I guess I don't personally view my car as an extension of myself and I've never really felt violated any of the 15 or so times my car was broken in to. Once a guy accidentally left a cool knife in my car so if it keeps happening you might get a little treat.

— Seth Rogen (@Sethrogen) November 25, 2021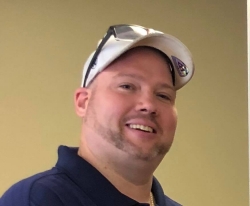 Latest posts by David Caron
(see all)