Shares of Twitter jumped in after-hours trading following a reported new SEC filing that shows Elon Musk has upped his committed money to $33.5 billion.
Musk is also in talks with Twitter founder and former CEO Jack Dorsey and others to help finance, or roll their shares over, to complete the deal, according to CNBC.
In a tweet earlier this month, Musk said the deal was "on hold," although he was "still committed to acquisition."
Musk sent a letter to investors backing the holding company that he is forming to take Twitter private further expressing his commitment to the deal.
Despite that, Musk suggested at the All In Summit tech conference in Miami last week that the deal should be done at a lower price, potentially, given his concerns about inauthentic activity and accounts on the platform.
Twitter shares rose more than 5%, up over $39 per share, while, as CNBC noted, Tesla shares have dipped slightly.
Earlier today, Twitter shareholders voted not to re-elect long-time Musk backer and Silver Lake co-CEO Egon Durban to the company's board.
Through Silver Lake, Durban is a long-time business associate and backer of Musk's companies and past business deals.
Ahead of the shareholders meeting, it was reported that according to a former company veteran and ex-director, Twitter co-founder Jack Dorsey stabbed his company's board in the back by serving up the social media platform on a platter to Musk.
As expected, Dorsey stepped down from the board today as well. He had previously said that he would likely leave at the next shareholders meeting.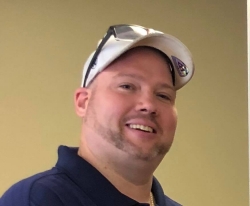 Latest posts by David Caron
(see all)